A new adventure
Posted on 16 December 2019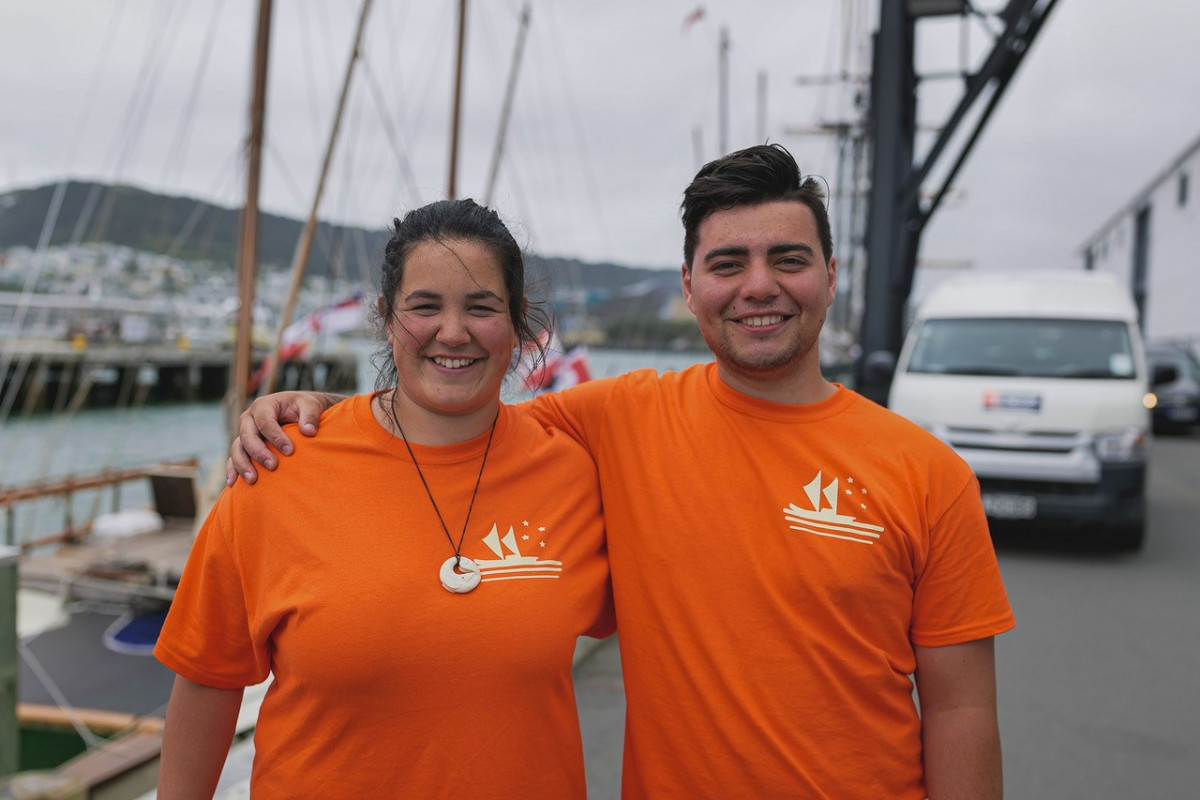 The departure of the Tuia 250 flotilla from Waitohi/Picton at the end of last month represented the start of an exciting journey for rangatahi Kingston Henry, of Blenheim.
Kingston, along with Erin Bunt, of Waitohi/ Picton, was selected as a Trainee Voyager for one of the final legs of the Tuia 250 Voyage, across Raukawakawa Moana/Cook Strait to Te Whanganui-a-Tara/Wellington. The pair sailed on board the Haunui.
The trainee crew spent the first night getting used to the waka hourua and stayed on board while docked at Waitohi. Early the next morning they set out for Port Underwood, where they anchored for two nights before making a night crossing.
"It was awesome," says Kingston. "Sailing across the strait was definitely the highlight. Using only the wind and the stars to get everyone across ... it was how my ancestors would have sailed, and here I was doing it too.
"I'm not really a spiritual person, but if I had ever had a moment where I was like that, that would be it."
Kingston and Erin, who are whanaunga, made some lifelong friends, and also got to know each other better.
"At the start, no-one really knew each other – but everyone was so cool, and it was emotional saying goodbye.," says Kingston. "I didn't want to leave, no-one wanted to leave, we all wanted to stay."
Kingston, who has just finished year 13 at Marlborough Boys' College, is now looking at a career in tourism and hopes to start a Tourism Management course at the New Zealand School of Tourism next year.