A special gift
Posted on 25 October 2018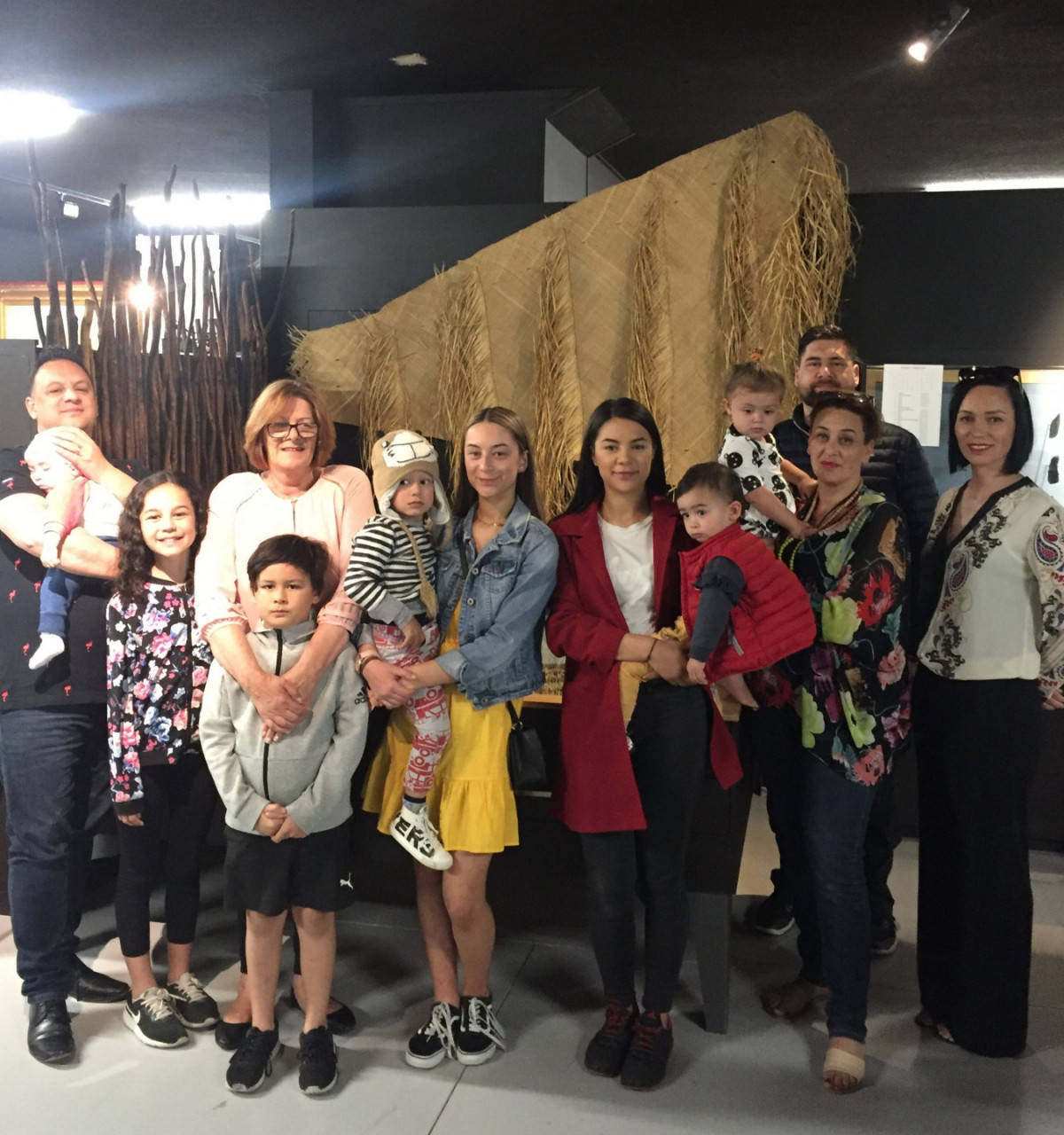 It has sailed a different course to what was first envisaged, but a traditional hēra woven by Trustee Margaret Bond more than 32 years ago has found a new home.
Work on the rā, or sail, started in 1986 – it was commissioned for a waka built to commemorate New Zealand's sesquicentennial in 1990. Tribes throughout Aotearoa buillt waka to mark the occasion, including the tribes of Te Tauihu. The waka was eventually named Te Awatea Hou, a reference to the historical waka Te Awatea that once belonged to Ngati Apa ki te Rā Tō. However, tribal elder Kath Hemi opposed the use of that name and work on the sail ceased.
Three decades on, Margaret has gifted the rā, made of harakeke, to Marlborough Museum, where it hangs alongside a waka carved by her great-grandfather Hemi Whiro in the 1870s. The official handover was made during an intimate family ceremony, with Margaret surrounded by three generations.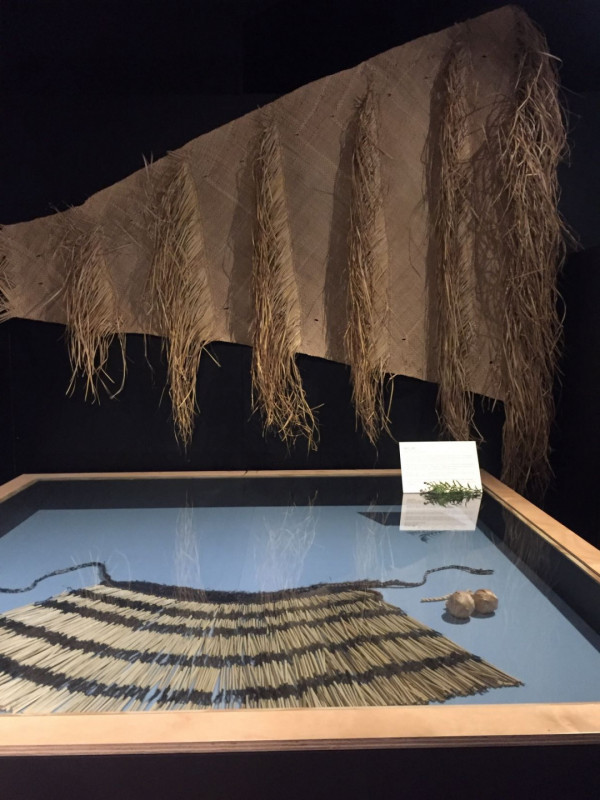 "I'm glad it is here, alongside our waka," said Margaret. "I think today is significant. When our women are strong and believe in things, they don't back down. The wāhine voice is strong, and this sail represents that in many ways."
Marlborough Museum executive director Steve Austin said the gift was humbling.
"We study history in great detail – the people, the places and the taonga, and these connections must keep living on. We feel very honoured that Margaret have taken this opportunity, we are very honoured to have such special pieces."