An unforgettable voyage: Krissteen Smith
Posted on 12 November 2019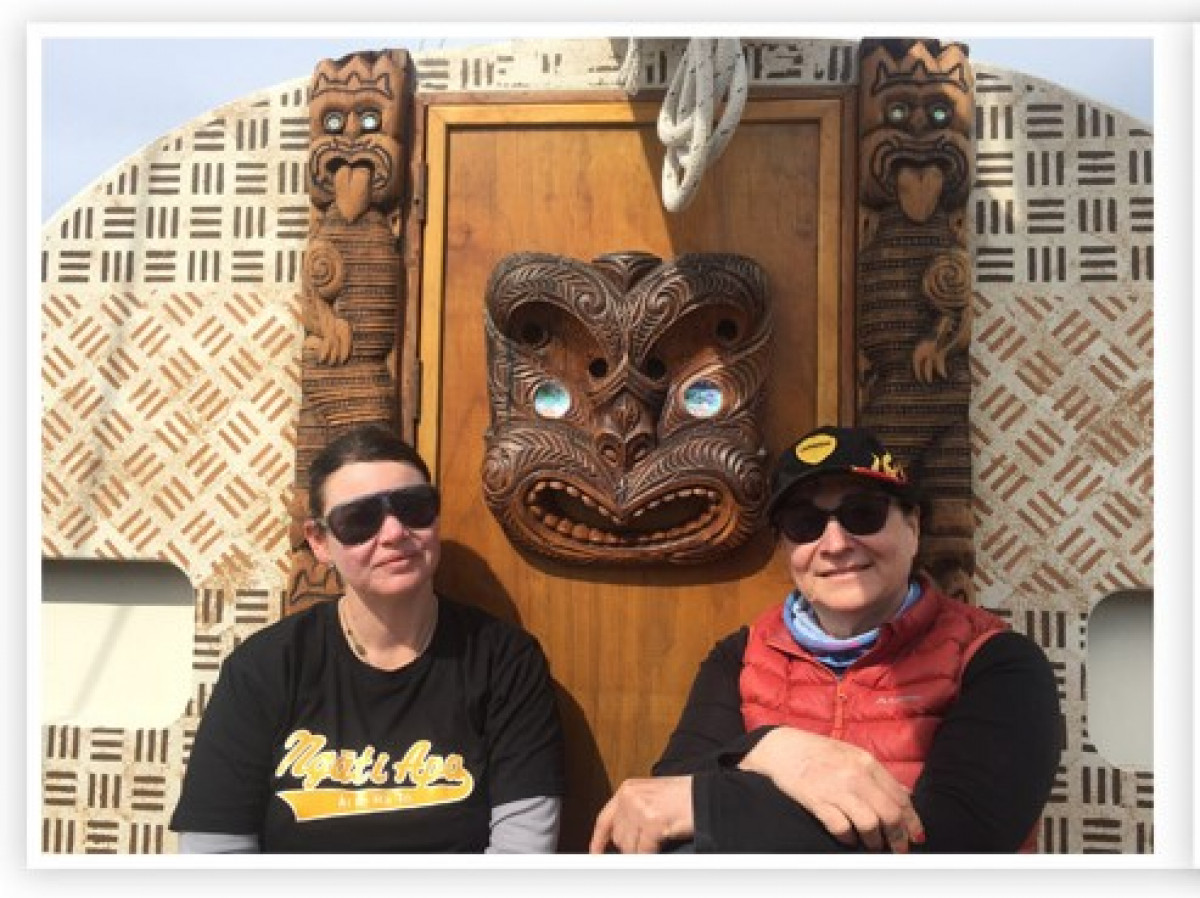 Iwi members Krissteen Smith, of Christchurch, and Kylie Batt, from Westport, are back on land after joining the Tuia 250 Voyage as trainees aboard the waka hourua, Haunui. Here is Krissteen's story.
As an open water swimmer, I have always been interested in being in the water, so when the opportunity arose to be part of the Tuia 250 Voyage as a trainee aboard the Haunui it was like a dream come true. My father and his whānau had been brought up in Endeavour Inlet in the Sounds so I felt like It was natural for me to experience what it would have been like to travel on a waka. Our adventure began in Gisborne where we travelled up to Tolaga Bay to meet our crew and the other two waka that were making the voyage from Tolaga Bay to Whitianga where we would rendezvous with the other three tall ships that were part of the flotilla.
The boarding of the waka at Cook's Cove was very special as this was one of the first places that local iwi encountered Cook and his crew. Despite forgetting my sea legs and being quite ill (along with most of the crew) our captain and two watch captains were awesome and nursed us through that initial time until we were able to be an active part of the crew, trimming the sails, steering the waka, navigating by the stars and being an integral part of the team. The incredible friendliness and support of fellow trainees throughout the trip was one of the highlights of the four days. Even though the trip was cut short because of an injured crew member and rough seas I would welcome another chance to be part of this amazing experience.
Travelling on the waka helped me to overcome fear and placed me outside my comfort zone and made me reflect upon my personal journey in life. This trip also provided me with an insight into how our tīpuna travelled by waka and gave me a great sense of pride in my Ngāti Apa ki te Rā Tō ancestry.
A special thanks to all the staff at Ngāti Apa ki te Rā Tō for organising this berth and all their encouragement.
Ngā mihi nui
Krissteen Smith