Cultural Update
Posted on 19 August 2016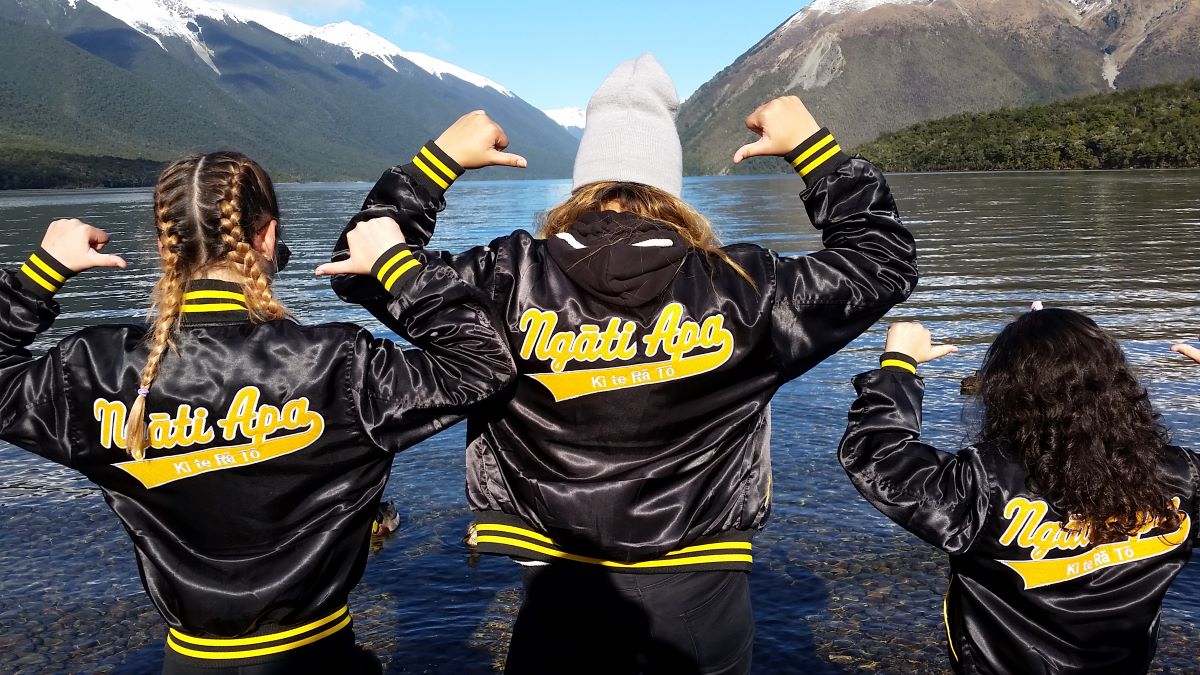 Firstly, I would like to congratulate some of our Mana Rangatahi participants on their recent achievements.
Tama Baker on completing his level 3 Māori Tourism course; Caeden Skipper and Waitoa Hart who came first and second in their respective age groups at the NZ Brazilian Jiu Jitsu competition recently, and to Te Ao Mārama Nepia who recently won her age division at the NZ Salsa competition. Te Ao Mārama has qualified for the World Salsa Competition in Miami in December.
It's great to see our Mana Rangatahi achieving in not just the cultural space, but also in their chosen fields. Ko koutou a runga!!
It is also great to see Ngāti Apa ki te Rā Tō moving from strength to strength in the cultural space. I would like to encourage whānau to contact me if you know of, or are involved in, any cultural initiatives that will enhance the cultural capacity of Ngāti Apa ki te Rā Tō so I can see how we can support you.
Mana Rangatahi
The fourth Mana Rangatahi Wānanga was held July 18-23. We were fortunate enough to have guest tutors attend this wānanga from Te Whare Ahorangi. They are pioneers and experts in cultural revitalisation.
Te Whare Ahorangi comprises parents Chris and Tina Winitana and their tamariki, aged between 12 – 27. The tamariki all speak te reo Māori as their first language and are singers, actors, film producers and more.
One of the benefits of bringing this whānau in to assist tutoring was to showcase to our rangatahi some other rangatahi for them to aspire to who are proud of being Māori.
The wānanga focused on a number of kaupapa including maurākau, traditional Māori games, pēpeha, waiata and haka. A new Ngāti Apa ki te Rā Tō waiata specific to the Mana Rangatahi programme was also composed during the wānanga.
The cultural and spiritual transformation that occurred during the wānanga was unbelievable in strengthening all participants understanding and connection to te ao Māori and their Ngāti Apa ki te Rā Tōtanga
We had a large number of whānau who attended the presentation/poroporoaki who all commented on the positive changes that they could see had occurred during the wānanga. During the poroporoaki Matua Chris acknowledged the journey that we were on and the work we have accomplished in developing the cultural awareness of our rangatahi. He also commented that the future of Ngāti Apa ki te Rā Tō looks bright.
I would also like to mihi to Ngāti Apa ki te Rā Tō carver Caleb Robinson for carving 35 pouwhenua and patu which were used during the wānanga and will be used during future wānanga.
Te Ara Roa
The Te Araroa series featuring Ngāti Apa ki te Rā Tō aired last month and was a great opportunity for Ngāti Apa ki te Rā Tō to give our version of history in the Marlborough Sounds. The episode was well put together and was a good representation of our people, our history, our tikanga and our aspirations for the future.
Kura Whakarauora Reo – Language Planning Symposium
At the start of August I attended a Language planning symposium in Auckland. The knowledge I gained is invaluable in regards to the components that make up whanau or community language plans, the barriers whānau and iwi face, and how to overcome them.
What was also invaluable was the connections or whanaunga I made with some of Māoridom's leading language revitalisation specialists such as Ruakere Hond and Stacey and Scotty Morrison.
As part of this objective I am currently planning to host such a hui in Te Tauihu either in November or earlier in the New Year.
Tuia 250 2019
Ngāti Apa ki te Rā Tō has recently become part of a working committee for the Captain Cook Memorial 2019. This is an event that will take place in various landing places Captain Cook landed in (not discovered!) such as Meretoto. The exciting aspect of this event is that it will not be Eurocentric like past events have been, but will have a strong kaupapa Māori component. For Ngāti Apa ki te Rā Tō this is another opportunity to tell our story about our tūpuna, pūrakau and historic accounts.
Waka will be a significant aspect of this event including double hull Vaka from throughout Polynesia, Waka hourua and waka tangata.
Cultural Funding
As part of the cultural strategy we have a new cultural fund, which will be made available to enable intermediate and advanced cultural practitioners to strengthen their knowledge in their chosen fields, whether that is te reo Māori, arts or taiaha etc. We are still developing the criteria for the fund but would be keen to hear from anyone interested.
One-Day Wānanga
Another new cultural initiative is to make available a series of one-day wānanga. These wānanga are like a taste tester and will provide whānau with an opportunity to learn some basic cultural knowledge. Please feel free to contact me directly if you are interested in hosting one of these wānanga in your area.
Ngā mihi
Kiley Nepia,
Cultural Advisor, Ngāti Apa ki te Rā Tō Trusts