Empathy X Ngāti Apa ki te Rā Tō
Posted on 28 November 2018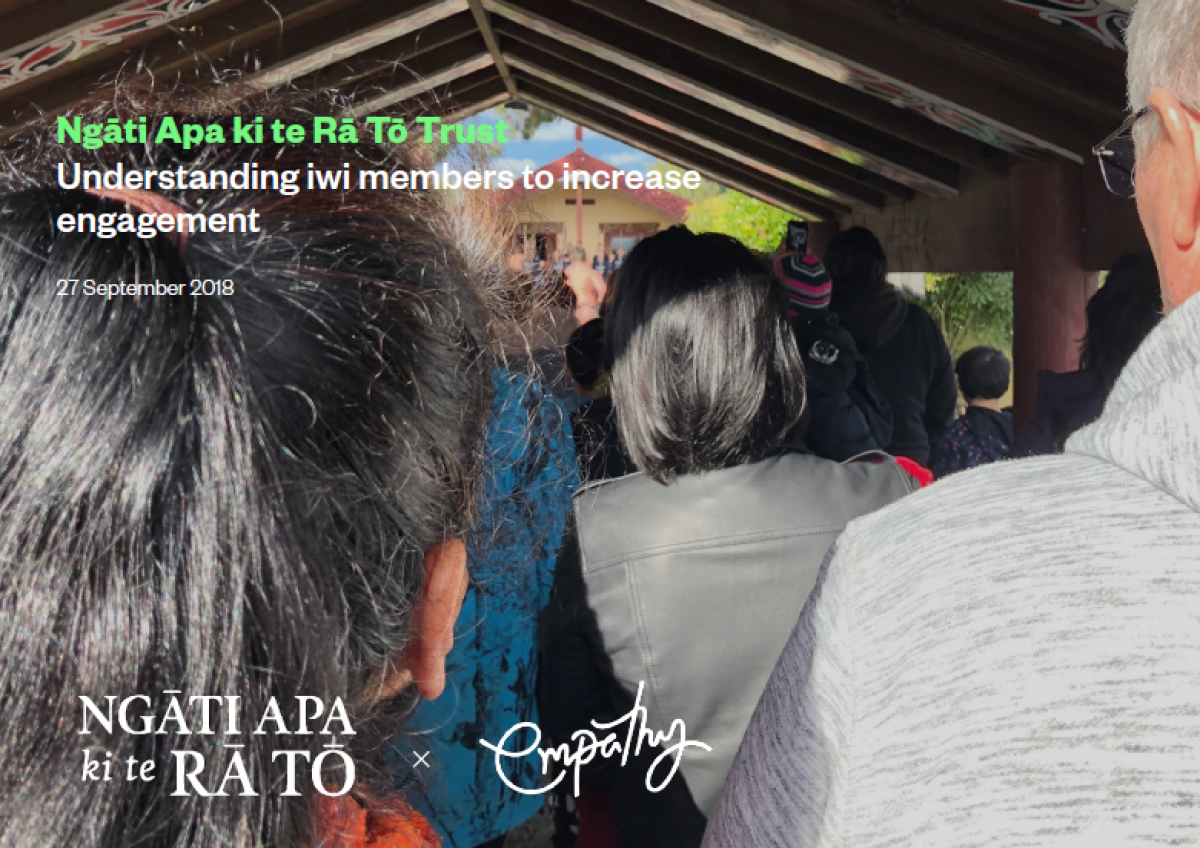 Earlier this year, the Ngāti Apa ki te Rā Tō Trust engaged Wellington human centred design firm Empathy to do a big piece of ethnographic research for the iwi. Why? Because the trust believes our approaches to engagement can be improved. As a Trust, we are looking to the future. We want to help breathe new life into the iwi community and better connect with whānau – and also support whānau to connect with one another.
The Trust asked Empathy to essentially answer a key question for us: How might we as an organisation overcome the barriers to engagement and build meaningful relationships with (and within) whānau so we can create vibrant hapū and iwi communities?
We have made a summary report available to all iwi members, but we also thought it would be great to share some of the thinking behind this work from the Empathy side. So we sat down with Dani Cuaron, Nik Jarvie-Waldrom and MaiLynn Stormon-Trinh, the team who worked closely on the project.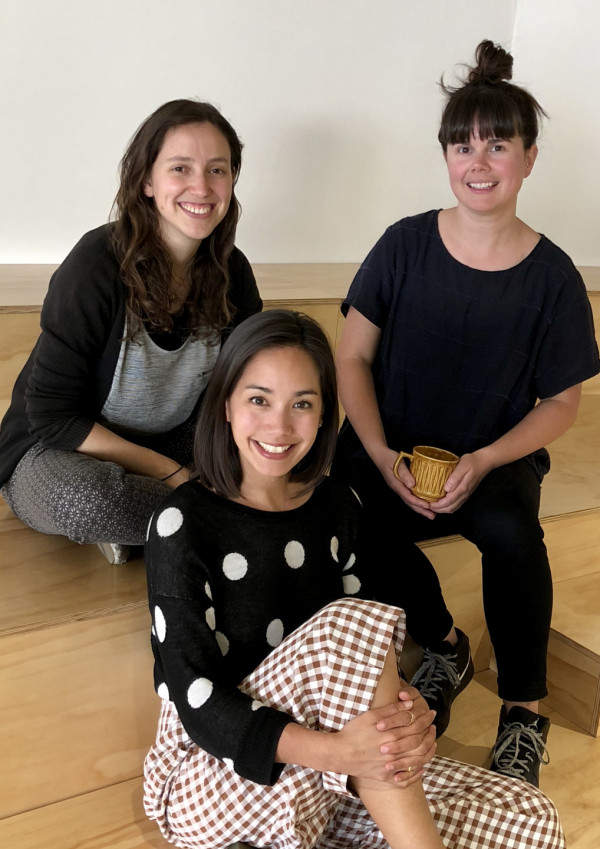 Can you tell us a little about the type of work you do – what is human centred design?
In a nutshell, human centred design is a problem-solving process. We spend time with our client's customers to understand their beliefs, feelings and behaviour. Using these insights, we then help our clients design something — a product, service, experience or business strategy — that meets their customer's true needs.
Tell us about your experience with Ngāti Apa ki te Rā Tō – did working alongside an iwi organisation change your approach to this project at all?
We did notice one thing that felt pretty different from our other projects. As researchers, we don't usually spend much time talking about ourselves. But in this particular project, we spent quite a bit of time with people. In many cases, we met people's family members and went along to family gatherings like rugby games and speech competitions. In doing so, we found we shared way more about ourselves than we normally would — but given how open people were with us, it just felt right to do so.
What were some of the neat discoveries you made along the way?
The report touches on all the important discoveries we made from a project perspective — but one of the things that stands out to us on a personal level is just how much everyone cared and wanted to see this project make a positive difference.
You have assisted the Trust in learning more about barriers to engagement, and how it can better communicate. Were there also learnings on Empathy's side that will assist your team in future projects?
Our work with the Trust has got us thinking about how we can spend as much time with people in their everyday lives in all of our projects.
Any other highlights/thoughts on this project?
It was incredible to be privy to people's stories and experiences. We can't stress enough how grateful we are to all the people that allowed us to spend time with them and do this mahi.