From the Chair
Posted on 18 November 2016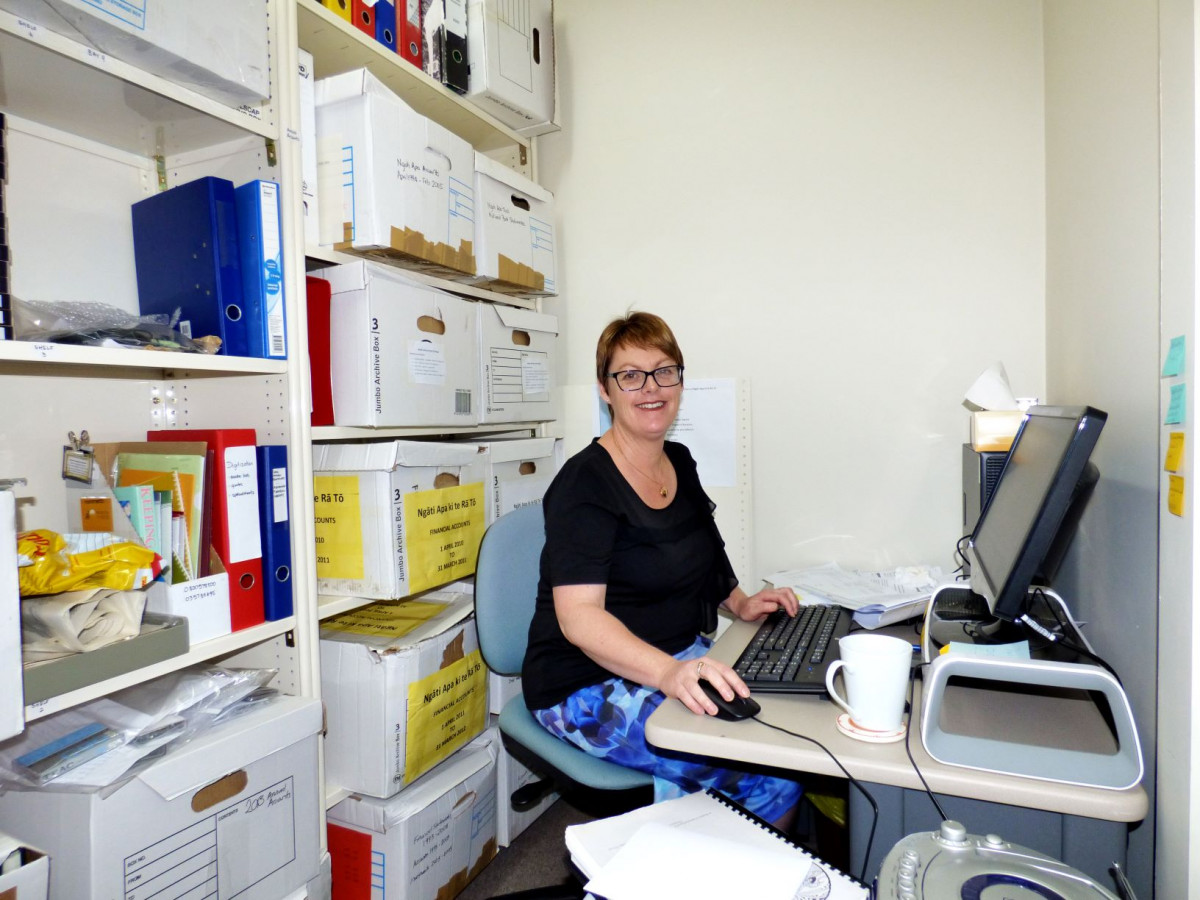 Kia ora e te whānau
Well, Mother Nature has thrown up a number of curve balls in terms of natural events during the past week, first with the North Canterbury earthquake (felt as far north as Auckland) followed the next day (in Wellington at least) with torrential rain and flooding.
I trust that those of you who might have been affected by these events have been able to 'ride the storm' as it were and with your whānau, have been able to stay safe, and have not suffered too badly in terms of damage to yourselves or your property. While we were not legally obliged to, we made the decision to temporarily close our office in Blenheim until we could have it inspected and declared safe for our staff to return there to work, which took a few days to complete. Structurally, the building has been declared safe, although staff still had a bit of a clean-up job to do.
At our last Trust board meeting, the role of Deputy Chair came up for re-appointment as Denis (Gapper, the Deputy Chair for the past several years) had been re-elected as a Trustee, and as per our Trust Deed, the Deputy position then needed to be voted on. Denis did not wish to stand for the role in his new term and so Margaret Bond was elected unopposed to the position.
I would like to take the opportunity to thank Denis for his work in the role over a long period of time and for his preparedness to step up as and when required, to cover my absences. I wish Margaret well in the role. As both her and my terms expire at the next AGM, both the Chair and Deputy will be re-elected after next year's AGM.
On that point, I am aware that there will be a number of Trustee retirements next year and that there will be four positions to be filled, one from the Tarakaipa hapū and three from Puaha Te Rangi. This in turn will give any of you who are interested in Governance opportunities, the chance to put your names forward at election time. I would encourage those of you who are interested to declare that early, and we can bring you along to a Trust board meeting and give you a feel for how the Board operates.
It was also resolved at the same Board meeting, that Hinemoa (Conner) will be the Ngāti Apa representative on 'Te Taumata', the governance board for Te Pūtahitanga, replacing Barbara Greer in that position.
Whilst on the subject of change, I would like to congratulate our Archives Administrator, Nadine Taylor, on her election as a councillor to the Marlborough District Council, after the recent local body elections. As a consequence, Nadine has had to step down from her role as Minute taker for our Trust meetings and I pass on my thanks for the work she has done for us in that capacity, over the past several years.
On the business front, we have still to work through the strategic planning session I referred to in the last pānui and we aim to do that at the next Trust board meeting. We are intending to schedule the next series of roadshows in March next year, and will present the up-dated Strategic Plan as part of that. The investment board has also been busy of late, as they look to move some of our investments from passive mode through our two Funds Managers, to a more direct investment stream. They have developed a comprehensive set of criteria to meet our expectations and have had more than thirty approaches from prospective partners, however none yet have warranted investment. Some of those partners have been other Iwi, and we are looking to set up partnership agreements with one of those, Ngati Whare, from Murupara.
In closing I remind you of the up-coming hapū Christmas functions, and hope to see you there.
Nga mihi, until next time...
Brendon Wilson
Chairman, Ngāti Apa ki te Rā Tō Trusts