From the Chair
Posted on 20 June 2021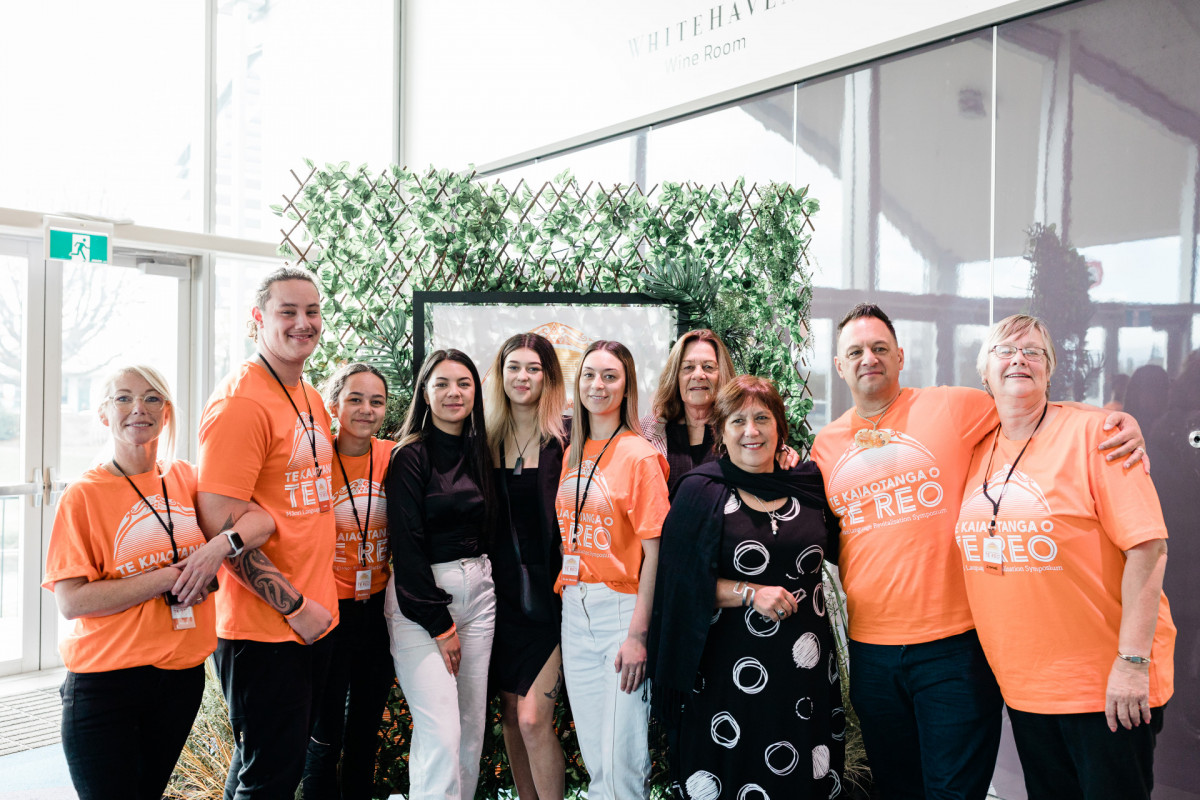 Our thoughts go out to our whānau who may have been impacted by the recent floods in Canterbury and South Canterbury. If you should require assistance, please contact our Blenheim office on 0800 578 900 and enquire about the 'Awhina Fund'.
Last month we came together with Rangitāne o Wairau to run Te Kaiaotanga o te Reo, a Māori language revitalisation symposium in Blenheim. Funded by Te Mātāwai, this collaboration was focused on encouraging and inspiring whānau and others working at the coalface of language revitalisation efforts in Te Tauihu to continue with their efforts and show them that support is out there.
It was heartening to see our staff supporting each other to ensure the success of the symposium – a big thank you to all of you, and particularly our Cultural Advisor Kiley Nepia and also Co-Chair of Rangitāne o Wairau Janis de Thierry. I have received numerous comments and feedback as to the success of the event and I do hope many of you managed to attend and be inspired by the journey our noted reo exponents have been through to ensure the survival of the language. More importantly, I hope their comments also inspired you to see the role we can all play in ensuring that our language survives.
For those of you who were unable to attend, Tā Tīmoti Kāretu, a keynote speaker at the symposium, gave an impassioned presentation on the importance of te reo Māori and how it needs to be maintained and sustained. He was inspirational and sent outa challenge to make a commitment, no matter how hard it might seem at times, to start our own journey of learning. Over the past years, the Trust has discussed, debated and ruminated over how we might be able to progress this very take and it is my wish that we move towards progressing some of the ideas as soon as we can.
Regarding the Three Waters Reform Programme, in which the government is proposing to transfer responsibility for drinking water, waste water and stormwater from councils to new mega-regional entities, Te Tauihu iwi chairs called for an urgent meeting with Minister Nanaia Mahuta in her capacity as Minister for Local Government to clarify matters around a Government-commissioned report on the issue that is due to go to Cabinet in the next few weeks. The report considers how best to manage water throughout the country and one of the options outlined suggests Te Tauihu iwi be aligned with a water management area outside of our takiwā. The Te Tauihu iwi chairs firmly oppose this and have made our position clear. I will keep you updated as the situation develops.
On a brighter note e te iwi, the annual Hui ā Tau is a little over three months away, September 25 and 26 should be locked into your diaries please. This year, we will be meeting in Kawatiri and I understand staff are firming up a terrific programme for us.
In other news, Ngāti Apa ki te Rā Tō Investments Ltd (NAIL) are about to announce the appointment of their new Commercial Manager, I am sure you will get to meet the new appointee through an introduction in a future pānui. Chair of NAIL, Gerrard Wilson, is due to attend the next Trust Board meeting on June 26. Meeting regularly provides opportunities to stay informed on how we are tracking commercially but also allows for Trustees and NAIL directors to cement a team approach to our business, one of my favourite sayings is: 'There is no I in team'.
That's it for now folks, stay warm, give a whānau member a call when you receive your pānui and discuss whether or not you are able to attend the Hui ā Tau.
Ngā mihi
Hinemoa Conner, Chairperson, Ngāti Apa ki te Rā Tō Trusts
Pictured above, Ngāti Apa ki te Rā Tō kaimahi and helpers on the day.