Hoe Kia Rite!
Posted on 18 March 2019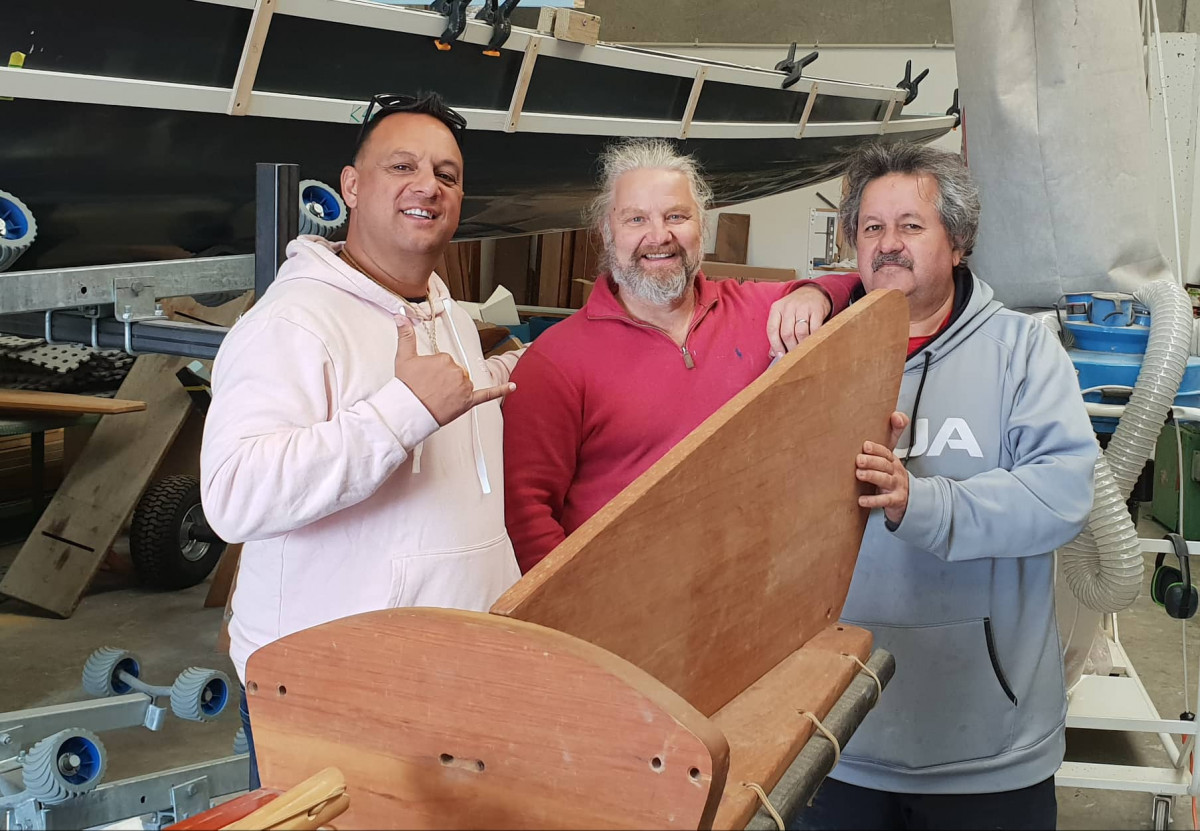 Grab your lifejackets whānau – we've got good news. At the end of last year, on the sidelines of the consultation hui for the Five-Year Plan, we floated the idea of building a waka tāngata and focusing our cultural programme for the year on the associated mātauranga Māori. We received really good feedback and so have been looking to external partners to help fund this kaupapa. At the end of February we learned we had been successful in applying to the Lotteries Tuia Encounters 250 fund, and are now in a position to be able to build our own waka tāngata. We've set up a project team, to be led by cultural advisor Kiley Nepia and including master waka craftsman Quentin Roake and our very own trustee and master carver Fayne Robinson, who will carve the Tauihu and the Taurapa of the waka, and trustee and master weaver Margaret Bond.
The name of this kaupapa - Ngāti Apa ki Te Rā Tō, Hoe Kia Rite - encourages the descendants of Ngāti Apa to once again physically and metaphorically pick up the paddle and relearn the traditional mātauranga associated with waka, including waka building and decoration, karakia, pepeha, waiata, paddling, kākahu and māramatanga.
The waka hull is underway, and next we'll be asking interested iwi members to jump on board. We plan to run a number of wānanga throughout the year, which we believe will help unlock a new level in our journey to cultural revitalisation and provide a richer appreciation of our cultural identity, stretching all the way back to the shores of Hawaiki from where our tīpuna set sail for Aotearoa.
Look out for more information and opportunities to get involved. Even if you live outside of the rohe and don't want to be a kaihoe, there is still plenty to learn, and we'd love as many iwi members as possible to be part of this kaupapa leading up to the Tuia 250 commemorations in November.
Pictured above: Waka Tāngata expert and craftsman Quentin Roake, cultural advisor Kiley Nepia and NAKTRT Trustee and master carver Fayne Robinson at Quentin's workshop in Otautahi at the end of last month.