Kaitiaki of the lakes
Posted on 16 October 2019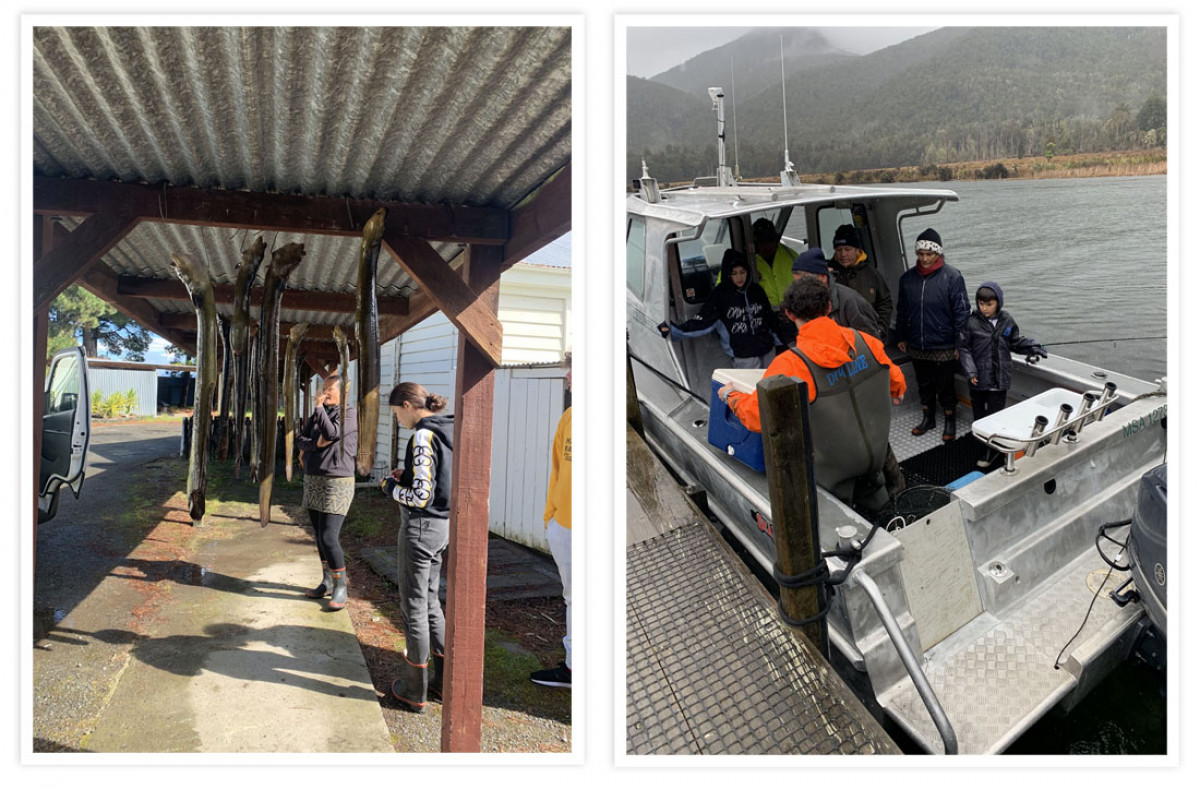 With the dawn of spring comes the iwi's customary tuna harvest. And this year it's another big thank you to Sonny Mclaren for once again leading this kaupapa and sharing his knowledge with whānau at Rotoroa in the Nelson Lakes. A big mihi also to Lawrence MacDonald for his help and support.
A small but dedicated rōpū braved the chill and the driving rain to gather tuna ahead of the annual Hui-a-Tau feast. This custom is an important way of ensuring our traditions are not forgotten, our tīpuna are honoured and knowledge is passed to the next generation.
Day 1, the clouds and rain did nothing to flatten spirits and the hinaki went in. Day 2, with just enough, the group returned to Omaka Marae to prepare what they had caught.
Sonny, along with Bruce Mckinney, was deeply involved in the agreement to allow for this continued customary right, and his accumulated deep knowledge of the fishery is a treasure in itself.
If you would like to know more please get in touch, or better still, mark it in your calendar for next year and come along.