Kākahu
Posted on 28 November 2018
Less than a minute to read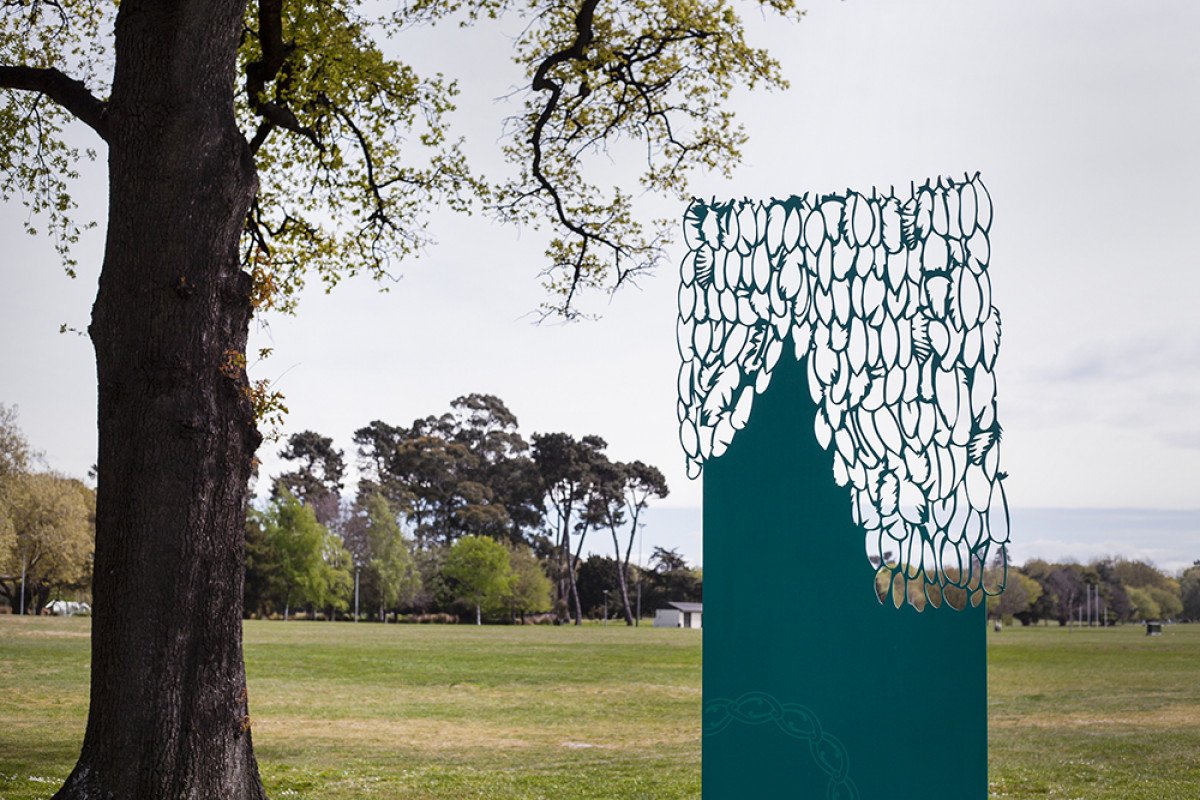 Iwi members Manaia Mahuika-Davies and Kayla Folwell are turning heads in Christchurch. Their artwork - Kākahu – has been unveiled in Hagley Park as part of the SCAPE Season 2018.
The pair's concept was selected from the Re:ACTIVATE Junior and Senior Aspiring Artists competition held in June 2018, which saw three winners' projects built and displayed in Christchurch's most-loved public space.
The Haeata Community Campus students' work combines the voices of many rangatahi – the korowai is made from individually designed feathers, from over 60 Ōtautahi students. Each feather drawing combines, linking the people who contributed to it just as the rivers link on our landscape. The kōwhaiwhai pattern is an interpretation of the braided rivers, the form is influenced by the bird's eye view of the rivers, the way they move and braid.
Make sure you check it out next time you are in Ōtautahi.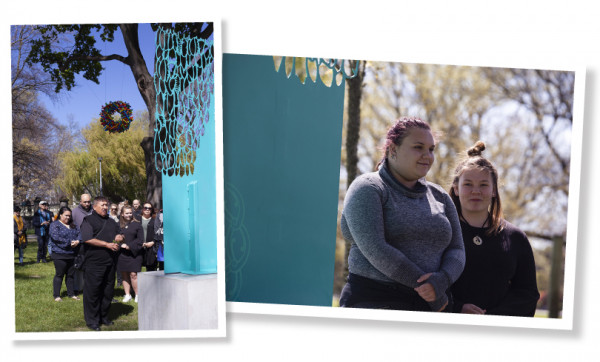 Kayla Folwell and Manaia Mahuika-Davies Kākahu 2018. Presented for the SCAPE Season 2018 Re:ACTIVATE Aspiring Artists Junior and Senior exhibition. Image courtesy of the artists and SCAPE Public Art. Photos by Heather Milne