Kanohi ki te kanohi
Posted on 15 July 2021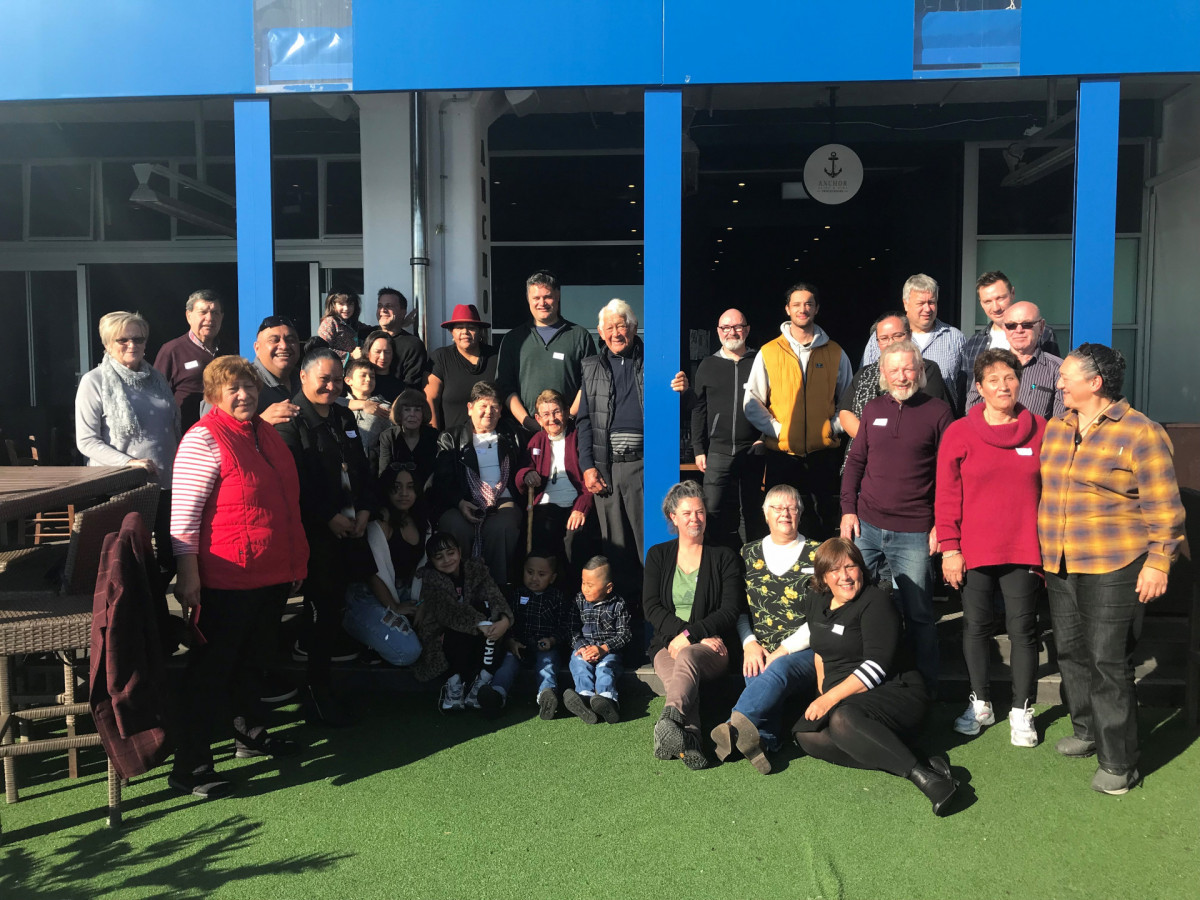 Earlier this month, Ngāti Apa ki te Rā Tō whānau from Tāmaki-makarau and further north gathered for lunch on Auckland's Princes Wharf.
Under clear blue skies, the Waitematā sparkled in the midday sun, as about 40 iwi members aged from five to 85 took the opportunity to enjoy some whakawhanaungatanga. The assembled rōpū included NAKTRT Trusts Chairperson Hinemoa Conner and past chair Brendon Wilson, as well as many of our Auckland-based kaumātua and some whānau for whom this was their first ever iwi event.
Old relationships were rekindled, and new connections were made as attendees chatted and mingled. After three hours of conviviality, food and drink, whānau said their goodbyes, with the hope of more frequent events for Auckland-based iwi members in the future.
This was the first of a series of iwi lunches to be held around the motu in the coming months, so watch this space.
Pictured above, in no particular order are Paul Addison, Hinemoa Conner and James Conner Snr, James Conner Jnr, Riki Baker, Brendon and Yvonne Wilson, Lyndon, James, and Anna Wilson, Ian and Jocelyn McLaren, Jeannie Sibun, Ona Rex, Johanne Regan, Veronica & Bob Heaton, Liz and Alistair Pirie, Peter and Kathleen Mason, Gena and Fontayne Moses-Te Kani, Leela and Phoenix Graham, Agnus and Phillip Morehu, Felicia Douglas, Douglas Te Moni with wife Jonda, and children Jahliyah, Jahziyah, Jahdiyah, Jahkiyah, Rewa Morris and Stephen Lowde.