Kawepūrongo/News
Posted on 23 November 2017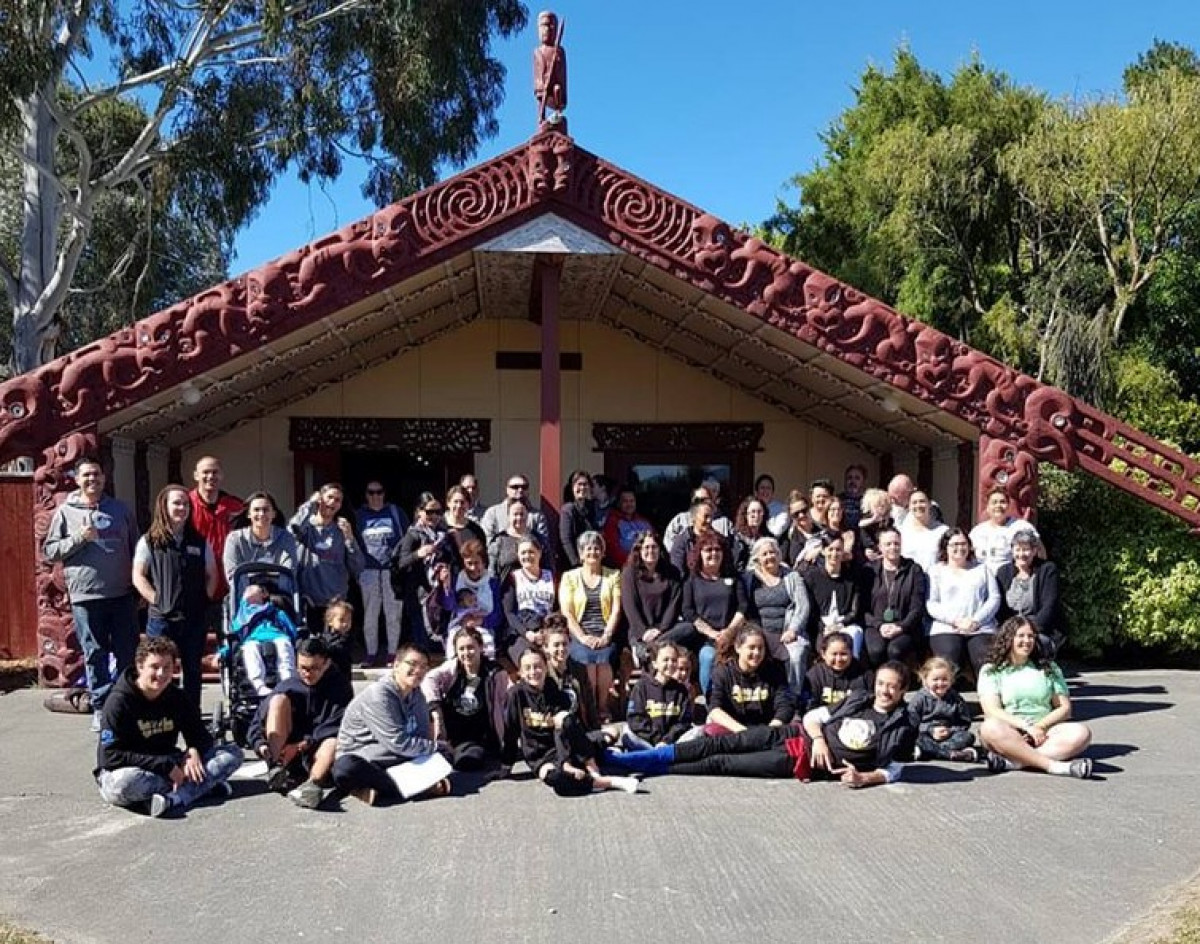 Ngāti Apa ki te Rā Tō recently helped host the Kura Whakarauora Reo hui at Omaka Marae. The purpose of the hui was to teach people how to develop language plans for their whānau, iwi or Māori organisation. Whānau from all over Aotearoa attended the wānanga, including a huge contingent from Ngāti Apa ki te Rā Tō. There was also good representation from our rangatahi.
The facilitators, who are nationally and internationally recognised for their work in the field of language revitalisation, really enjoyed meeting and working alongside our whānau.
Waka Ama ki Kaiteriteri
A group of our whānau recently attended the Kaiteriteri waka ama competition. The group performed karakia throughout the event and prize giving and spoke about our connection to this beautiful area. Many of the participants mentioned how special and moving it was to have the blessing of our Iwi.
Living Treasure Recognised
Ngāti Apa ki te Rā Tō artist Margaret Bond was this year's recipient of Marlborough's Living Treasure Award. The award recognises Margaret's contribution to Māori art as a weaver. Special mention was made regarding her involvement with Omaka Marae and her contribution to teaching the next generation of Māori weavers. Margaret was awarded this taonga by the Mayor of Marlborough.
Mana Rangatahi Recognised at Māori Language Awards
The Mana Rangatahi wānanga is a finalist at the national Māori Language Awards. The awards acknowledge individuals, Iwi and organisations for their contribution in the revitalisation of te reo Māori. Cultural Advisor Kiley Nepia said he was very proud of the flagship initiative and that is humbling to receive national recognition from people who are committed to the language and cultural revitalisation. We will update you on the Māori Language Awards during the next pānui.