Keelan wins best doco
Posted on 07 December 2020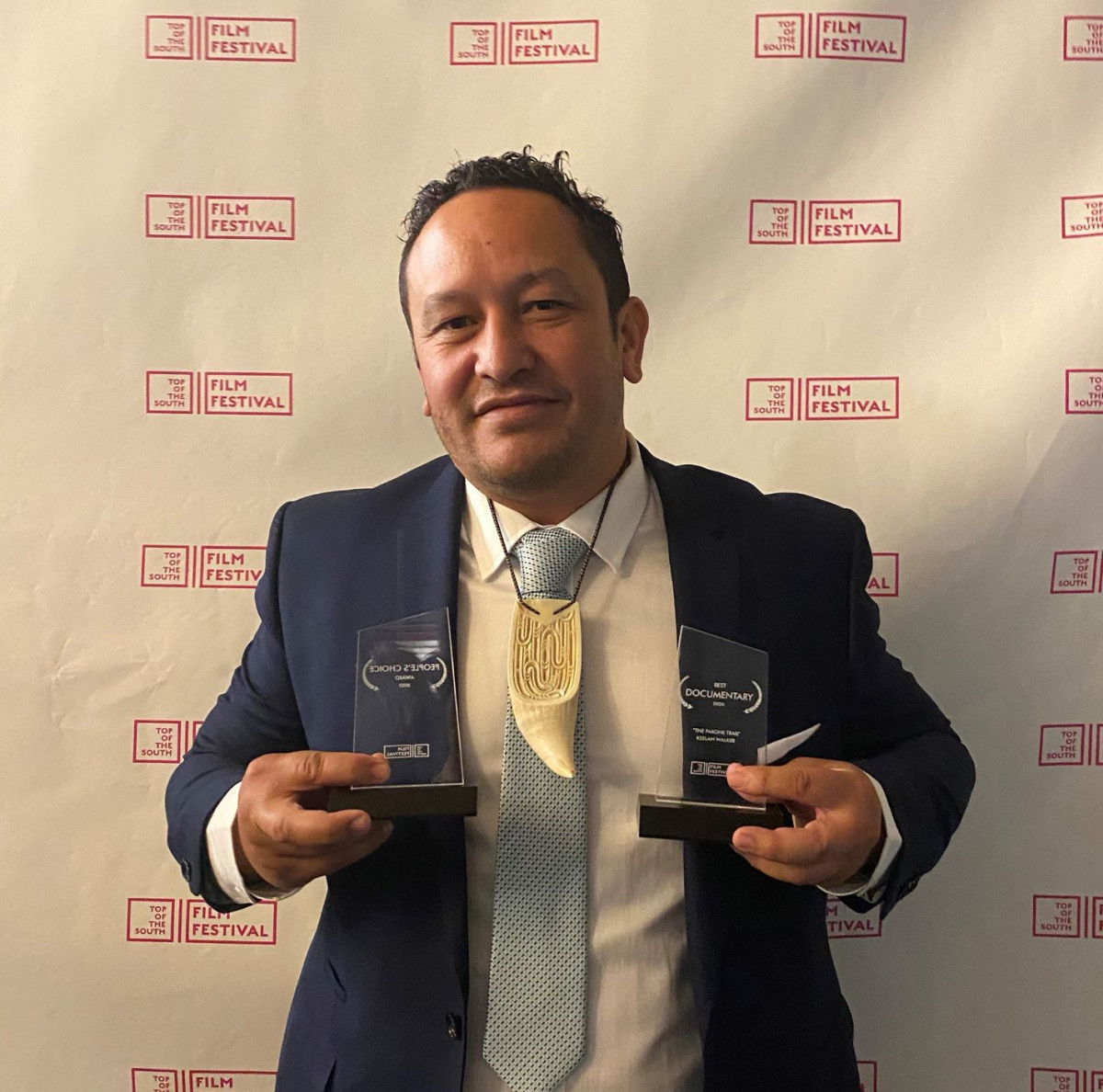 Whakanuia a Keelan Walker kaihanga kiriata. E te kaihanga kiriata o Ngāti Apa ki te Rā Tō ko koe tēnei kua eke ki te tihi o Puhi Kererū.
Ngāti Apa ki te Rā Tō would like to congratulate one of our whānau Keelan Walker on his recent success at the Top of the South Film Festival. Keelan took home the award for Best Documentary and also the People's Choice for his standout work The Pakohe Trails, featuring carver Lewis Smith.
Keelan's Tuia 250 documentary was also screened as part of the festival which showed in Kaikōura, Blenheim, Nelson and Motueka. Keelan has been capturing our stories, people and whenua on camera for the past five years or so, in particular the Mana Rangatahi wānanga, which he says he still looks forward to every summer and winter.
Cultural Advisor Kiley Nepia said it had been awesome seeing Keelan develop his skill in this field and it was also awesome knowing that we have one of our own behind the camera capturing the magic.
Not only are the videos that Keelan creates good for promotional use and to show whānau what happens at the wānanga, but they also serve as an important record, a resource and a taonga tuku iho.