Making a splash
Posted on 21 May 2019
Less than a minute to read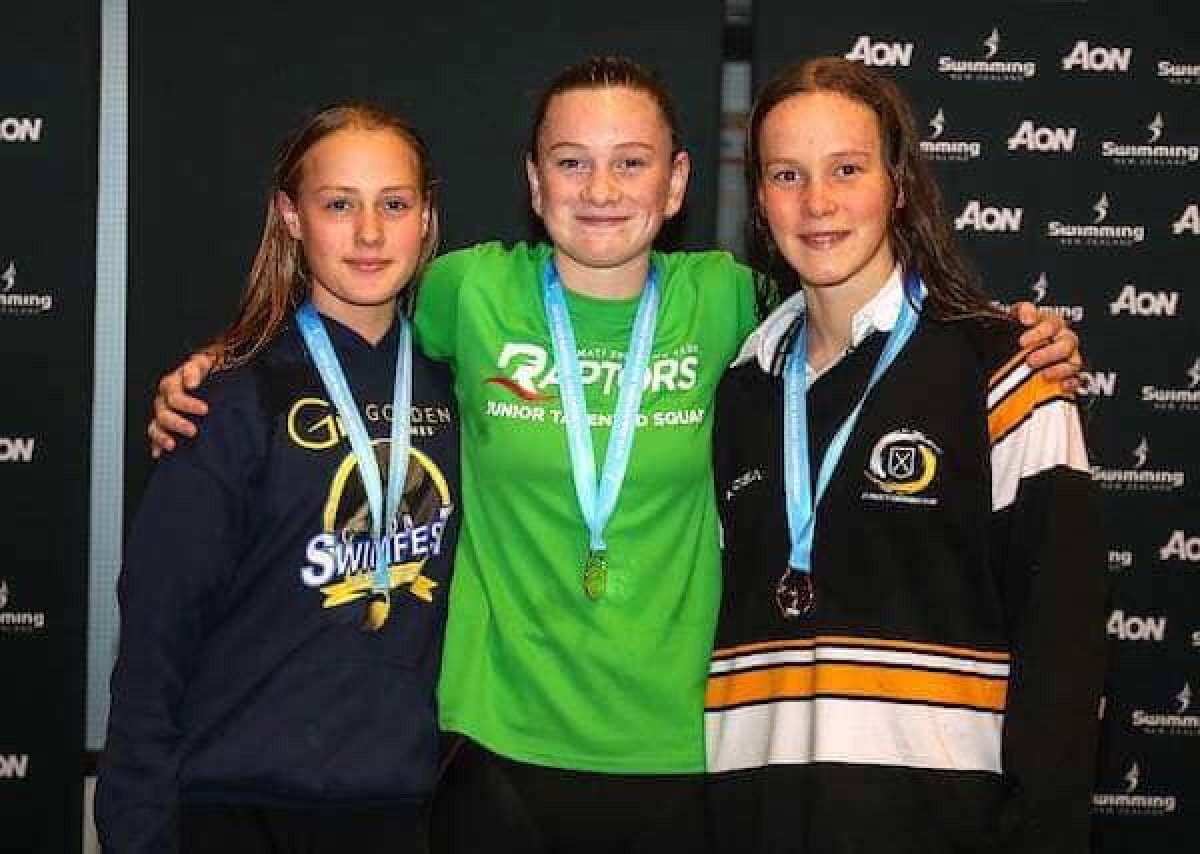 Hannah Huria is making a splash on the New Zealand swimming scene, picking up two gold medals at the recent 2019 Aon National Age Group Championships in Wellington.
Hannah (pictured centre), from Waikanae on the Kapiti Coast, is the grandaughter of Dianne and John Stallard (Doreen Archer – John Archer) and Hata Peter Huria (Titi Jean McDonnell – David Huria).
As well as taking home the bling, Hannah also beat two Wellington records, in the 50m breastroke an 100m breaststoke. And to top if off, the teen has just been selected to represent New Zealand at the 2019 Australian State Teams Championships in Canberra in early October.
Dad Roland Huria said he and his wife Leanne were extremely proud parents. Hannah, we'll be watching you and cheering from afar.