Ngā mihi nui
Posted on 10 October 2020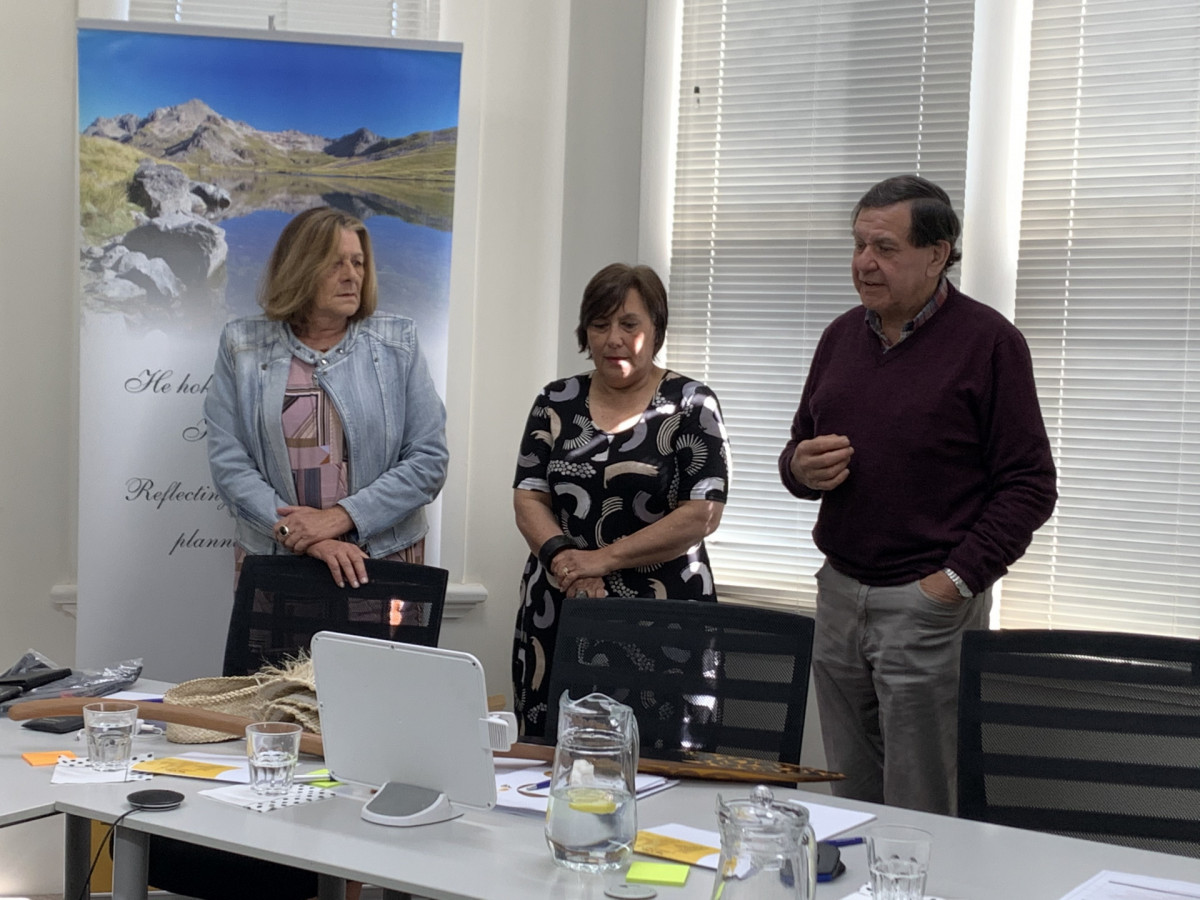 And that's a wrap for Brendon Wilson, who has been an incredible leader of the Ngāti Apa ki te Rā Tō Trusts for the past 13 years.
Tears and tributes flowed freely at the Hui ā Tau, held by webinar last month, as we bid farewell to Brendon, who became chair in his very first term. A lot has happened in the past decade, and Brendon has navigated with diplomacy and openness.
Good wishes and thanks flowed in from whānau joining the webinar from afar, including "Brendon, you are rangatira in your own right – you have steered Ngati Apa ki te Rā Tō forward with your peers to the place where they sit today. We will miss you but know you will be around to support others in your place. Your skill and work have not gone unnoticed - God bless."
We wish Brendon all the best in his retirement.
Pictured, from left, Trustee Margaret Bond and Chairperson Hinemoa Conner present outgoing Trustee and Deputy Chairperson Brendon Wilson with beautiful taonga, crafted by Margaret and Trustee Fayne Robinson.