On the whenua at Kohi te Wai
Posted on 09 April 2021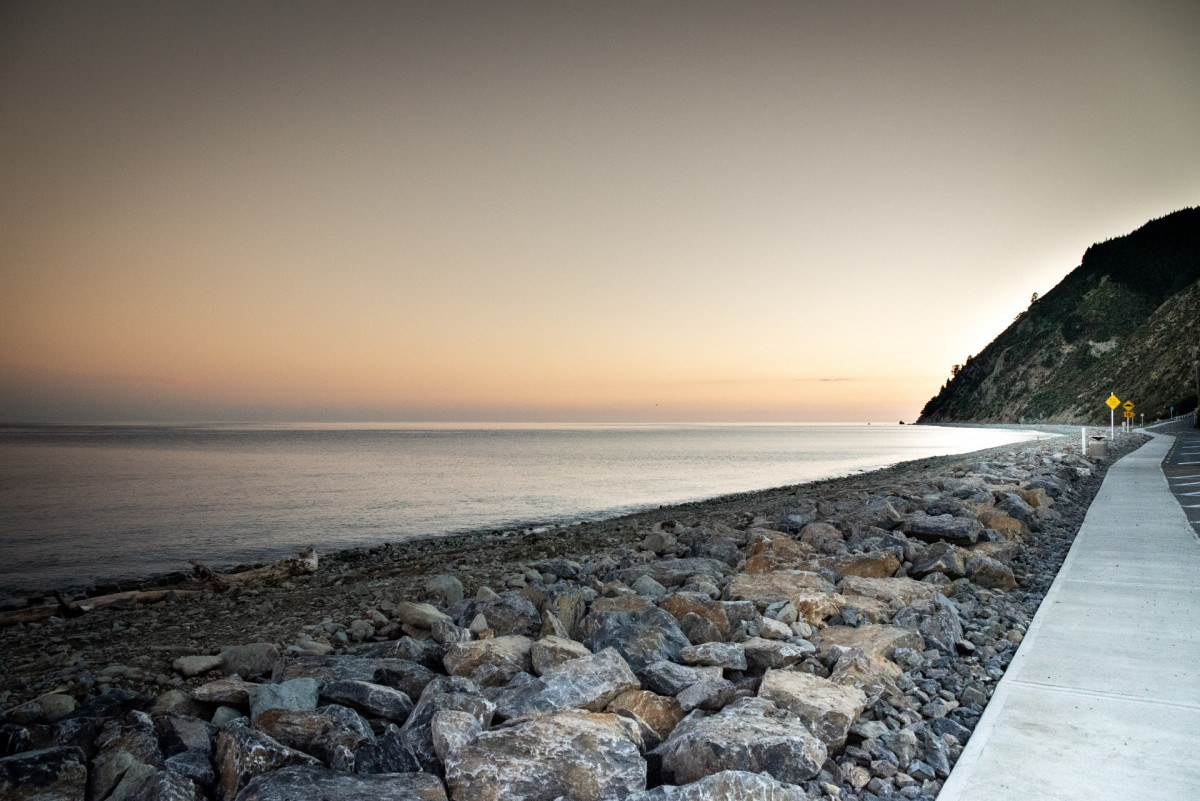 A dawn blessing was recently held at Kohi te Wai near Whakatū to mark the completion of major earth and roadworks. Huataki Whareaitu (Ngāti Kuia) and Cultural Advisor Kiley Nepia led proceedings at Seafield Terrace, which suffered considerable damage in the November 2017 and February 2018 storms. A 240-metre by 6-metre rock revetment has now been installed to protect road access and significant archaeological sites.
Ngāti Apa ki te Rā Tō, along with Ngāti Kuia and Rangitāne o Wairau, have a strong association with this area. It was the site of a pā called Kohi te Wai (called "Skoi-Tehai" by Dumont d'Urville when he observed it in 1827) and an important cultivation and fishing area – the central fishing station was located on the landward end of Te Taero a Kereopa (the Boulder Bank).
This site is also associated with Kupe. Two of his crew wished to stay in Te Waipounamu, and accompanied by two wāhine, stole a canoe and set off. Kupe pursued them, but they recited karakia which caused the rocks that now form Kohi te Wai to fall from the cliffs at what is now known as Glenduan. This created a barrier and allowed them to escape Kupe's wrath.
Ngāti Apa inhabitants of Kohi te Wai would observe a nearby maunga (Hororoiangi) to assess pending sea conditions. When bad weather threatened, the peak became enveloped in cloud and sea travel was suspended. Later Kohi te Wai was the site of a battle and eventually abandoned. The ruins of the pā were observed by James Mackay in 1845.
Photo: Melissa Banks Photography