Tau kē!
Posted on 21 June 2021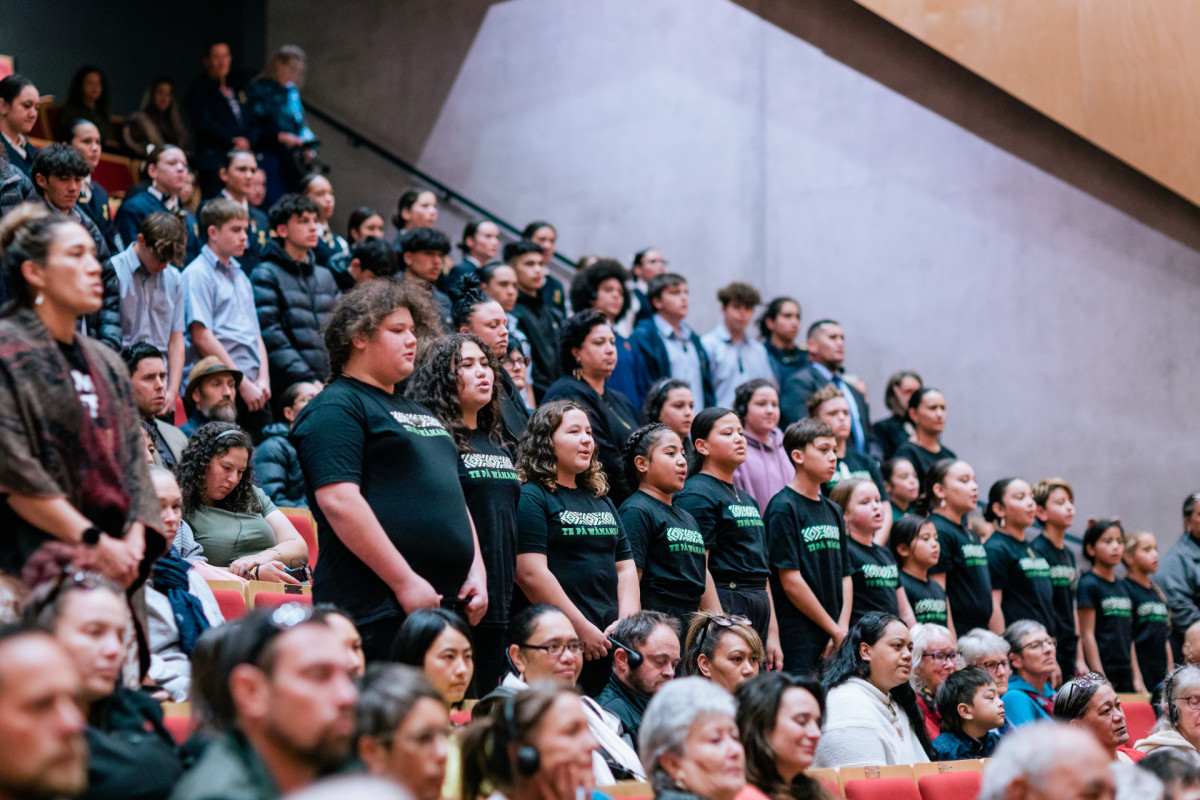 What an incredible couple of days we had last month celebrating language revitalisation at Te Kaiaotanga o te Reo.
More than 450 people turned out for the two-day event in Blenheim, which was aimed at inspiring our local te reo exponents and encouraging us all to commit to learning so that our beautiful language not only survives but flourishes.
The symposium, a collaboration between Ngāti Apa ki te Rā Tō and whanaunga Rangitāne o Wairau, drew some of Aotearoa's te reo 'stars', including Tā Tīmoti Kāretu, Scotty Morrison, Hēmi Kelly, Annette Sykes, Tūki and Renata Curtis, and NūTube stars Atareta and Te Hākura. The presence of these rangatira and their words of support and encouragement had the ASB Theatre buzzing, with many resolving to go home and start mapping out their own whānau language plan.
Te Kaiaotanga o te Reo was a magical event in many ways, but it was also special in that it was a collaboration with whanaunga Rangitāne o Wairau. "We really took hold of the opportunity to collaborate with Ngāti Apa ki te Rā Tō because our hononga is so close anyway," says Janis de Thierry, Co-Chair of Rangitāne of Wairau. "It was inspiring to watch our people work so hard to bring the symposium to Te Tauihu, to Wairau."
Cultural Advisors for both iwi – Kiley Nepia for Ngāti Apa and Jeremy MacLeod for Rangitāne o Wairau – agree.
"We have a common cause, we are so closely related and I think holding this event together has really cemented that and paved the way hopefully for more opportunities like this in the future," says Kiley.
"Tautoko", says Jeremy. "I'm excited about further collaboration, I'm excited about what we've been able to achieve with Rangitāne and Ngāti Apa coming together for this initiative, our whakapapa is so close and our strength is in numbers."
A big thank you to all who attended, our Ngāti Apa rangatahi who took the stage, Cultural Advisor Kiley Nepia, the Te Kaiaotanga project team and whanaunga Rangitāne o Wairau.
Footage and photos from the day will be uploaded into our past event gallery section soon.