Te Kūmara Vine
Posted on 05 August 2015
Less than a minute to read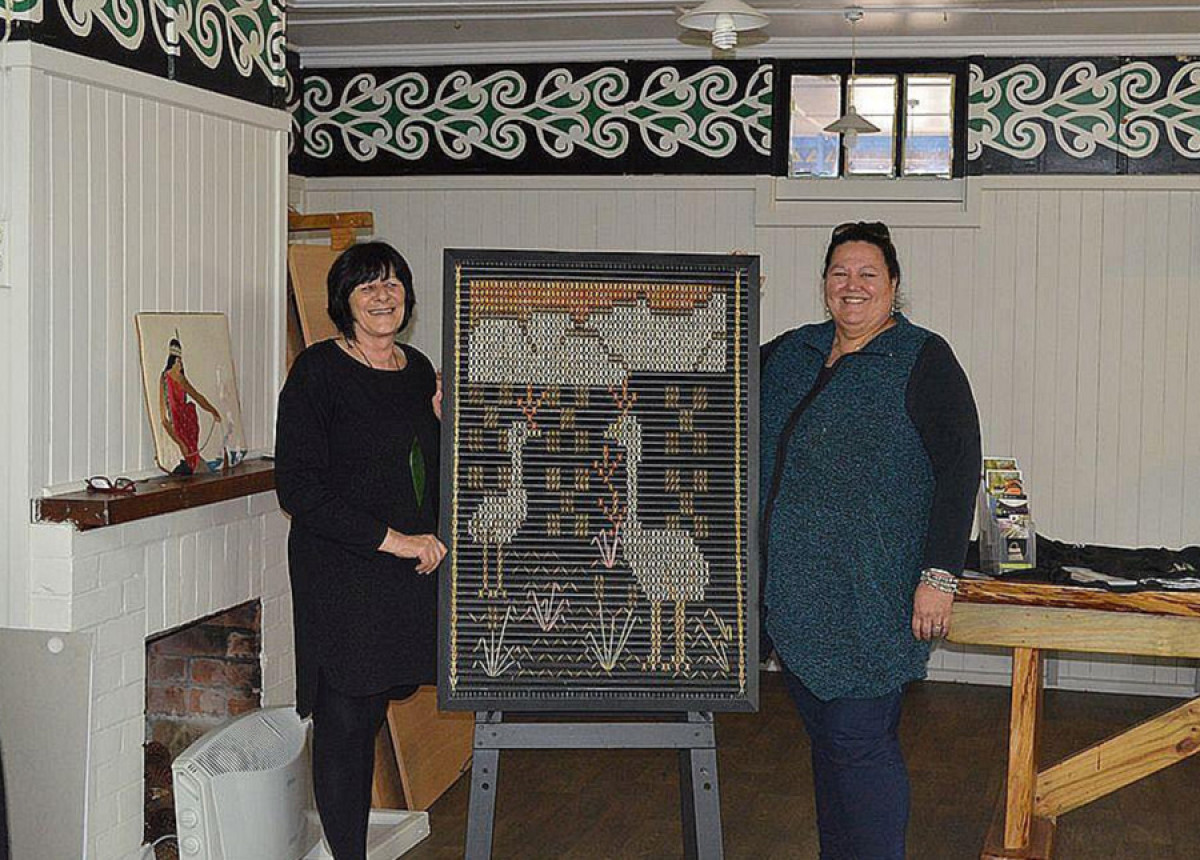 Te Wānanga o Aotearoa continues to deliver reo and tikanga programmes at Omaka Marae including Te Ara Reo Māori and Raranga. Each year we have a number of Ngāti Apa ki te Rā Tō iwi members enrol on the tertiary courses.
We would like to congratulate Leroy Mason and his partner Sarah Wichman her who graduated from Te Ara Reo Māori, and are continuing their studies in te reo Māori.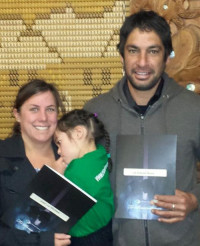 At the end of the ceremony Omaka Marae Chairperson and Ngāti Apa ki te Rā Tō Trustee Margaret Bond gifted a tukutuku panel to Te Runanga o Rangitāne ki Wairau Chairperson Judith MacDonald (pictured above).
The tukutuku panel is called Te Parinui o Whiti and is a reinterpretation of a tukutuku panel in the wharenui at Omaka Marae.