Te Kūmara Vine
Posted on 16 September 2015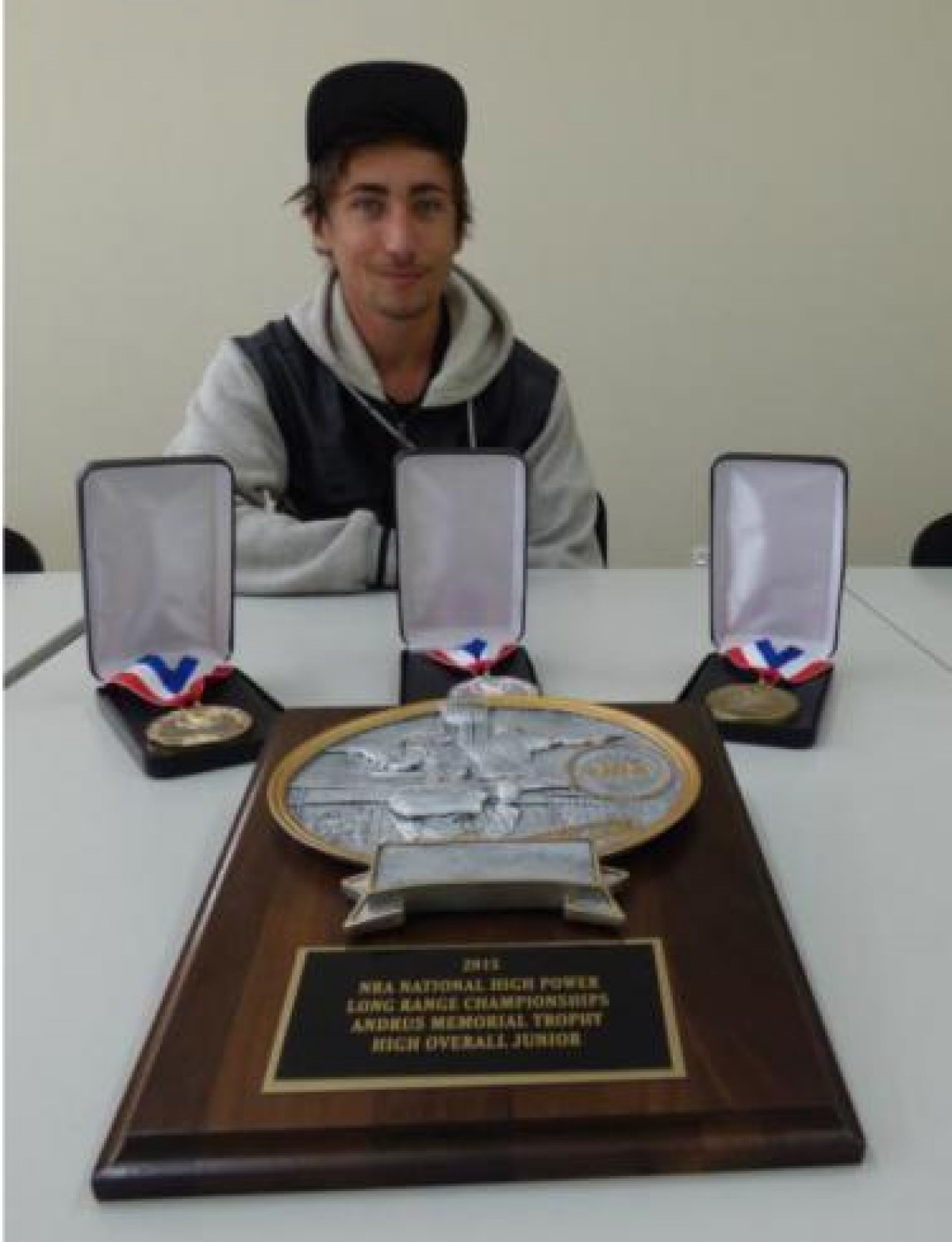 Bradley Palatchie "wasn't nervous" as he shot his way to gold, silver and bronze medals in age group and Open classes at the US Fullbore Rifle Champs, and the World Long Range Championships held in the US state of Ohio recently.
Brad has been shooting competitively for 10 years and has clearly inherited father Wayne's competitive spirit and will to win. "I knew I was going to win something," he told us. At 1000 yards, Brad is aiming for a target "about the size of a dinnerplate."
Brad and Wayne dropped in to our offices to thank Ngāti Apa ki te Rā Tō for its support and to show us the medals and trophy he brought back from the States.
He now has his sights set on making the NZ team for the 2018 Commonwealth Games, to be held on the Gold Coast.