Te Kūmara Vine
Posted on 20 October 2015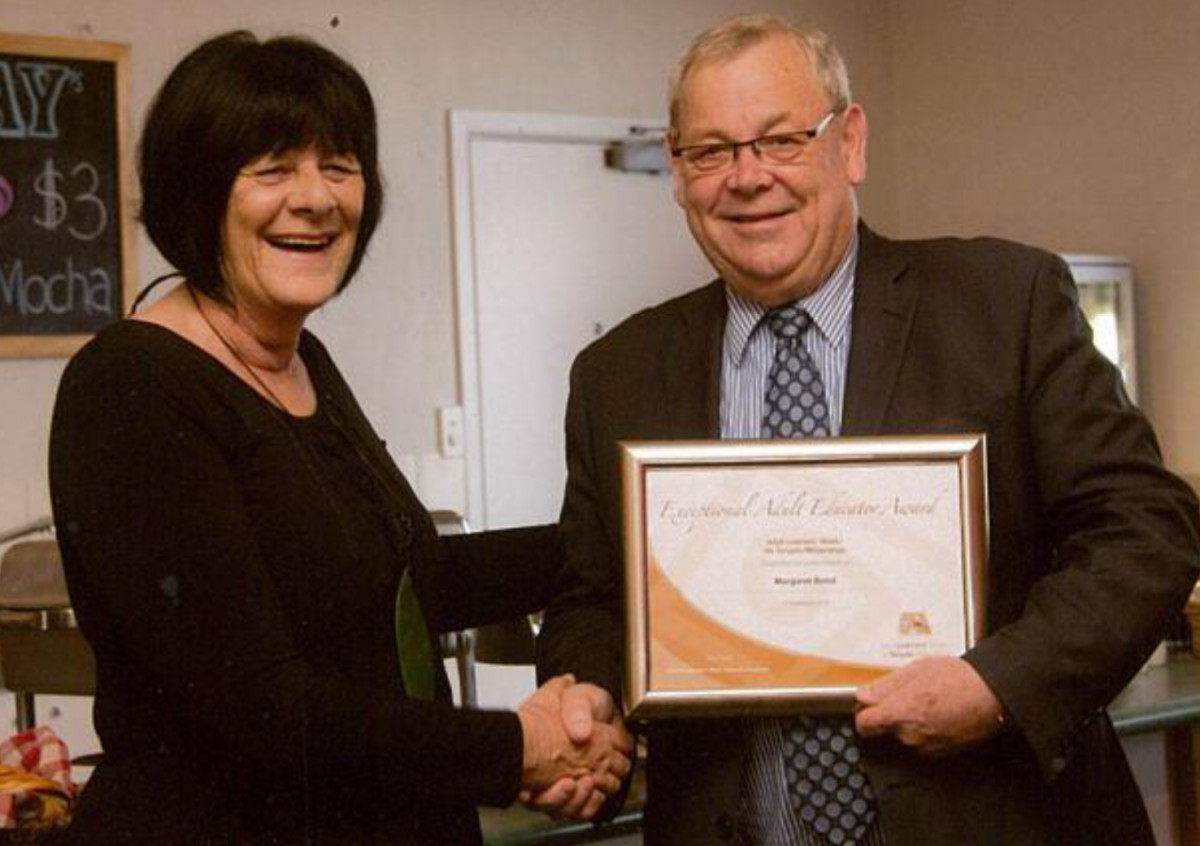 On Friday, September 11, Ngāti Apa ki te Rā Tō artist Margaret Bond was presented with an award from Marlborough Mayor Alistair Sowman, recognising her contribution to adult education.
She was joined by a small rōpu comprising her immediate whānau, Ngāti Apa ki te Rā Tō and Kurahaupō iwi members. Margaret has been tutoring Māori weaving to adults for over 15 years, and been a tutor with education provider Te Wānanga o Aotearoa for the past eight, teaching their certificate and diploma courses in Māori art (weaving).
Her passion for the revival of this ancient art is well-known, as is her commitment to passing the skills on to others in the community.
Our congratulations go to Margaret for her dedication to this taonga tuku iho.