What lies beneath?
Posted on 16 May 2021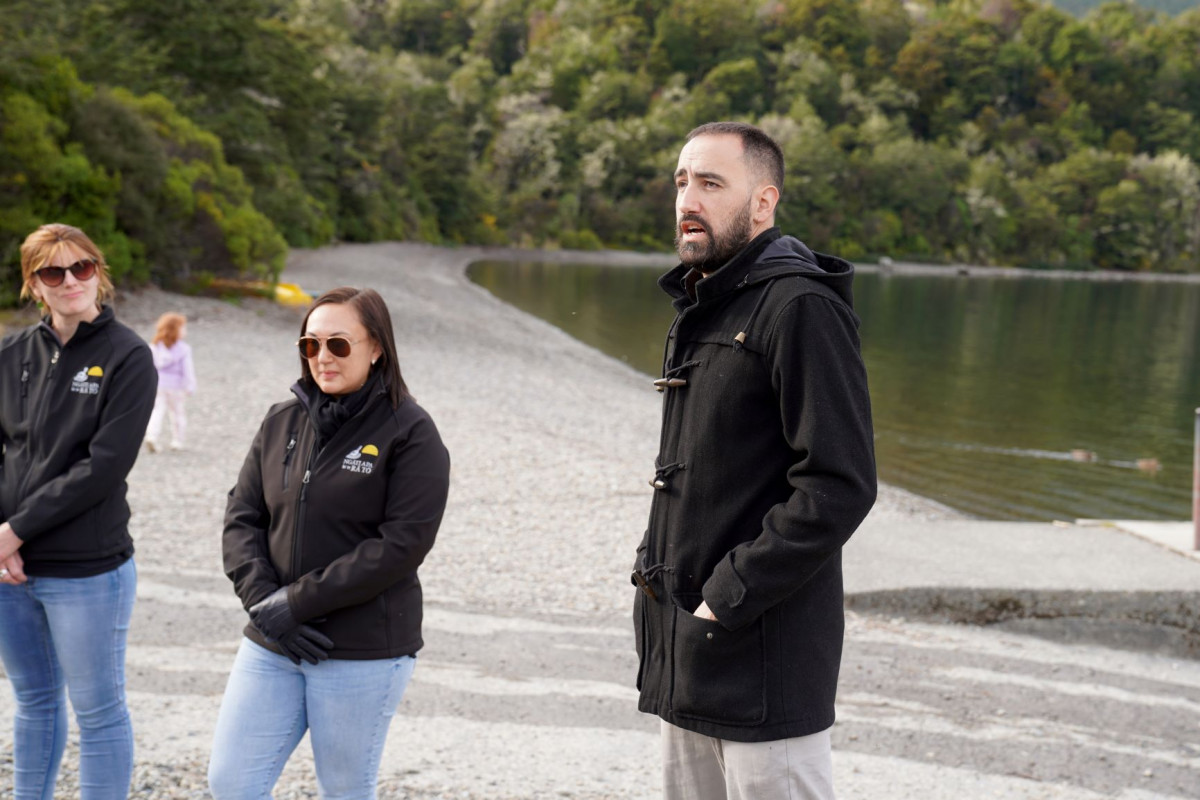 Earlier this month, Ngāti Apa ki te Rā Tō kaimahi attended a knowledge sharing event at Rotoiti focusing on the Cawthron Institute's Our Lakes' Health: past, present, future (Lakes380) project. Lakes380 is a research project that aims to enrich knowledge on lake health by collecting and analysing sediment cores from 10 per cent (380) of New Zealand's lakes.
As mana whenua and kaitiaki of Nelson Lakes, Ngāti Apa ki te Rā Tō led the mihi whakatau and shared stories of connections with the area. Lakes380 scientists demonstrated how sediment cores are collected and explained how they are used to explore lake history.
Further sediment cores from Rotoiti and Rotoroa will be collected in May and the Lakes380 team will share the stories from the cores as they unravel them.
Want to know more? Check out www.lakes380.com
Pictured above, from left, are NAKTRT Taiao Advisor Dr Jen Skilton, Operations Manager Rowena Smith and Advisor Aaron Hemi.