Education Profile: Ilene Morris
Posted on 16 October 2019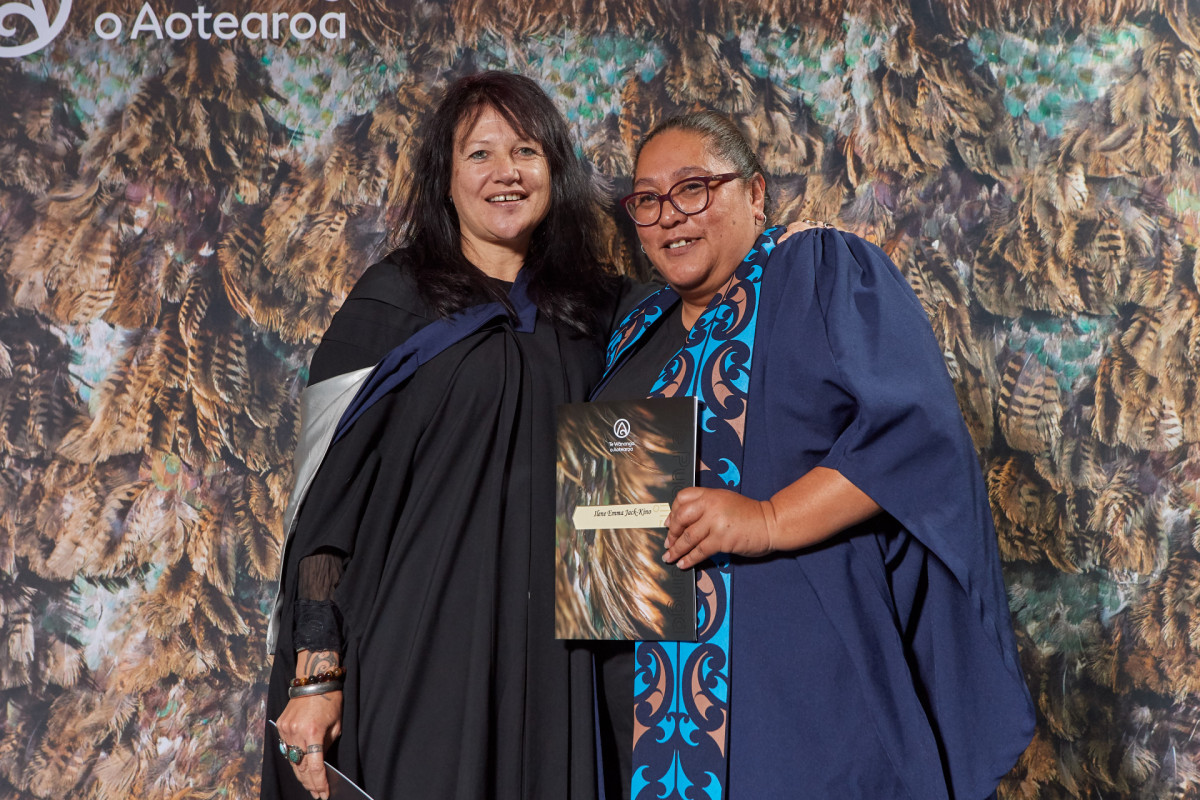 Ilene Morris is one of 23 recipients awarded a Ngāti Apa ki te Rā Tō Trust Education Grant in the 2018 round. It was great this year to have Ilene, pictured above with Kaiako Meletta Bennett at graduation in Rotorua in late May, travel south for AGM weekend. See you again soon Ilene!
Kia ora e te whānau o Ngati Apa ki te Rā Tō,
My name is Ilene Morris, my Koro was Wirihana Morris from Omaka, Blenheim and my Kuia was Te Waikura Morris. I am the youngest child of William Morris and my mother was Ella Morris of Te Arawa.
I would like to take this opportunity to thank the iwi for supporting me in getting my Diploma in Raranga - Level 5. The opportunities afforded me are boundless, learning and studying raranga has given me the incentive to continue on to gain my bachelors which is a goal I am looking forward to achieving in the near future.
I continue to weave and hope to gain much more knowledge and learning to be able to share this Toi with whānau in my rohe and wider community. Once again, I thank you for your assistance.
Ngā mihi
Ilene Morris