Ko koe te tauira e hine
Posted on 17 June 2019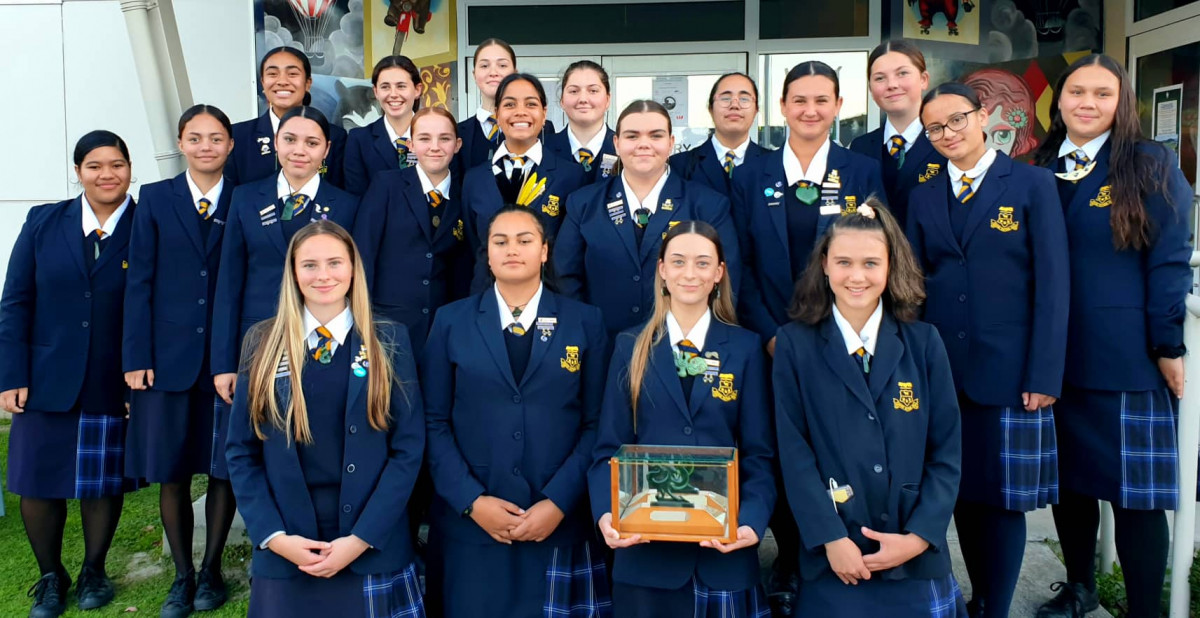 It's two out of two for Te Ao Marama Nepia!
Te Ao Marama, daughter of Kiley and Donna Nepia and moko of trustee Margaret Bond, has again picked up the Willie Luke Memorial Trophy after winning the Te Rāwhiti Ihaka Junior Māori section of the Te Tauihu Regional Ngā Manu Kōrero Speech Competitions.
Te Ao Marama, pictured front, centre, held the trophy last year after winning the same section in her first year at Marlborough Girls' College and now she is off to the nationals, again!
The Te Tauihu regionals were hosted by Queen Charlotte College in Picton. Judge Rita Powick said the standard of entrants was high, but Te Ao Marama stood out.
"I saw her last year and I've watched her grow," says Rita. "There's a strength, a confidence within her and also a beautiful humility. For us to have someone of that calibre for our tamariki to look up to, it's profound."
Well done also to rangatahi Lucas Baker who won the Marlborough Boys' College Senior Māori section.
Homai te pakipaki e te whānau – and for those of you in or near Palmerston North, would be great to see you at the nationals in September.