Mana Rangatahi - Tuangahuru
Posted on 09 August 2019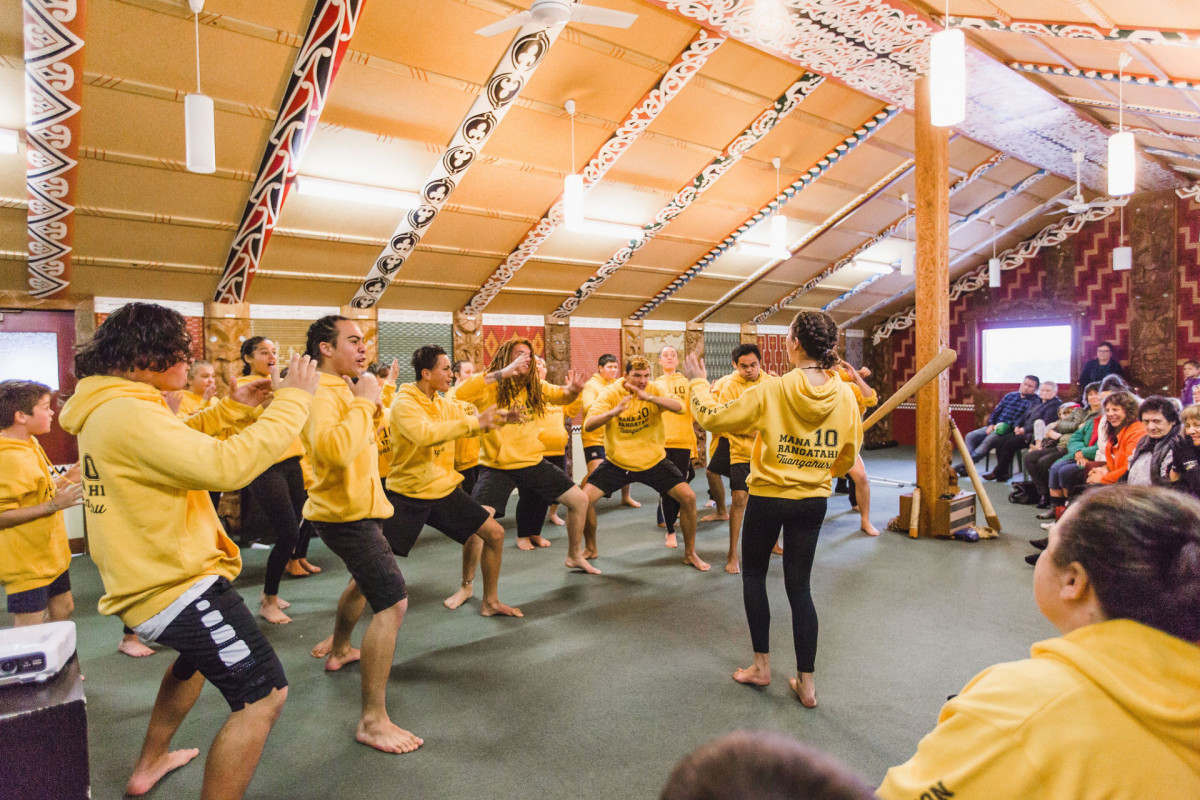 Well there is no doubt about it, Mana Rangatahi Tuangahuru – the 10th wānanga - was truly something else.
Held in the last week of the recent school holidays, the biggest crew of rangatahi to date signed up for six days of intensive learning in a whare wānanga environment.
Starting out at Omaka Marae, the rangatahi spent time connecting with one another before heading to Tōtaranui (Queen Charlotte Sound) under the kaupapa matua of preparing for the Tuia 250 events in November. Under the watchful eye of the Kupe pouwhenua at Meretoto, they learned associated tikanga and pūrākau and trained in Māori martial arts like mau rākau and tūwaewae. Rangatahi were also privileged to have Trustee and Master Weaver Margaret Bond on hand to guide them in the importance of kaitiakitanga and the taonga of weaving.
"It was such a powerful sight to see our rangatahi connect to their tīpuna and whenua," says Cultural Advisor Kiley Nepia. "We aim to provide a space in which rangatahi can develop a deeper understanding of Ngāti Apa ki te Rā Tōtanga and te ao Māori, but the transformation of these rangatahi goes so far beyond that. It's humbling to see the changes in them and be involved in their cultural journey as it takes shape."
To mark the Tuangahuru milestone, on the last night the rangatahi were treated to a red carpet disco and private concert with special guest star Tawaroa Kawana. And while good times were had by all, the next morning it was back down to business to prepare for the presentation to whānau and the poroporoaki.
An important part of the Mana Rangatahi wānanga is acknowledging those who have shown transformation. This is done by awarding a senior and junior warrior. As Papa K says, being a toa, or warrior, means you are just as good off the floor as you are on the floor.
The top warrior at this wānanga was awarded to Nellie Jane Robinson, daughter of Shan and Josh Robinson. Nellie has been attending the wananga alongside her sisters for the past five years and is part of the Ngā Toki rōpū. Three junior warriors were also selected: Nikita Gapper, Dominic Knill and Maximus Parish. Well done to all - ngā mihi ki a koutou katoa.
Special thanks to Kiley, Margaret as well as mamas Shan Robinson, Maria Moka and Sue McElhinney and of course Keelan Walker, who captures the Mana Rangatahi magic on camera for us.