Te Kūmara Vine
Posted on 18 December 2015
Less than a minute to read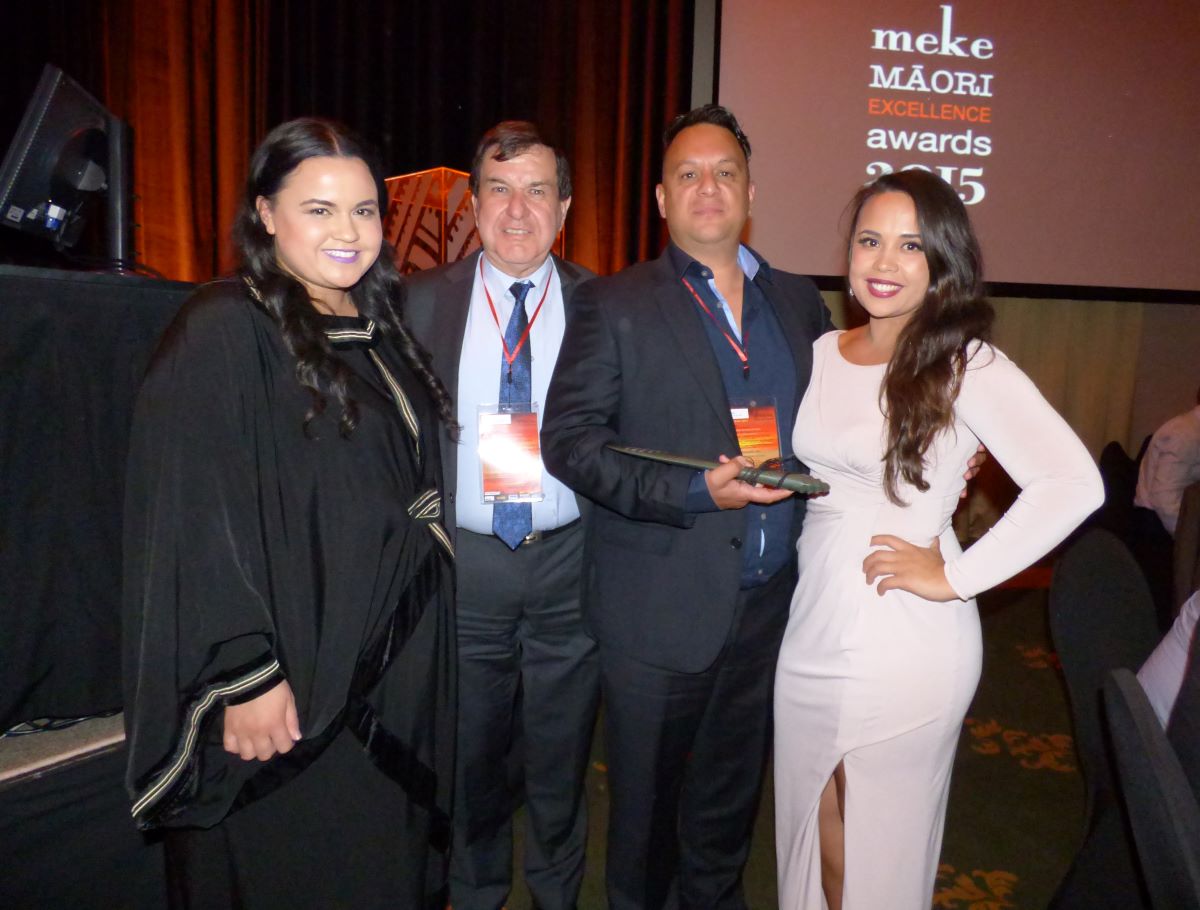 As noted in the Chair's Report, last month Ngāti Apa ki te Rā Tō won a Meke Māori Excellence award at a dinner held as part of the Te Atakura Economic Summit 2015 held in Whakatū (Nelson).
The award was in the Te Reo me Ona Tikanga Māori category and was given in recognition of the depth and quality of our Cultural Strategy and initiatives. Cultural Advisor Kiley Nepia accepted the award on behalf of the iwi.
Pictured above, Karena Bird, Brendon Wilson, Kiley Nepia and Kasey Bird at the awards dinner.